Main content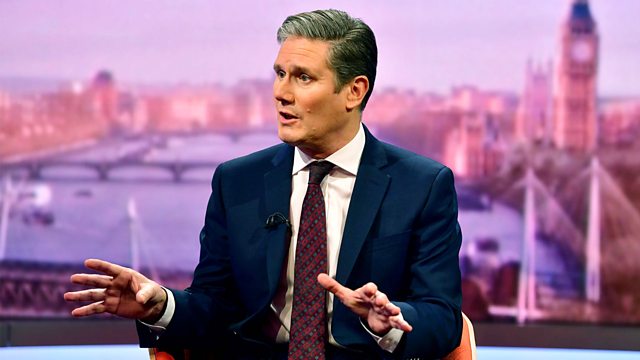 14/11/2020
Steve Fielding explores how political parties have recovered from big election defeats.
It is almost a year since the Labour Party suffered one of its biggest general election defeats. So what lessons does history have to offer for political parties as they try to find their way back from the brink? The political historian Professor Steven Fielding unpicks five past journeys from disaster back to government, and asks what this might have to tell us about today.
In 1945, the Conservative Party went down to a shattering defeat - despite being led by Winston Churchill, who had just led Britain to victory in the war. Yet within six years, they were back in government. Steve explores how the organisational wizardry of Lord Woolton, and the acceptance of much of Labour's agenda, led by Rab Butler, achieved perhaps the fastest recovery of modern times.
By 1959, Labour had already lost two elections in a row – then lost again, but worse. Steve explores how the leader Hugh Gaitskell tried to drop the party's commitment to nationalisation – but was defeated. And how modernisers like Anthony Wedgwood Benn then worked to transform Labour's image instead, helped by the arrival of a new leader, Harold Wilson, heralding a 'technological revolution'.
In October 1974, the Conservatives lost their fourth election in a decade. In that time, they had won only once. Steve traces how the dissident front-bencher Sir Keith Joseph set out on a speaking tour of British universities, advocating a radical ideological break from the party's post-war ideas.
In 1983, Labour were already in Opposition when Michael Foot led them to a far worse defeat. The left-winger Neil Kinnock became leader, and set out to transform the party's fortunes. But, before he could begin to change party policy, he found himself having to grapple with the party's internal organisation, and the Militant Tendency.
In 1997, the Conservatives ended 18 years in office by losing not only many of their backbench MPs, but much of their top ministerial talent. The party put its faith in the young William Hague to lead them out of the wilderness. But whereas in 1945 and 1974, that process was remarkably rapid, now it proved far harder. Steve discusses why this was with David Willetts – one of the party's few leading figures to survive – and to the Times columnist and Conservative peer Daniel Finkelstein, then Hague's political adviser.
Finally, Steve asks, what do these stories of changing the party's leader, organisation, image and ideas have to offer Keir Starmer, as he tries to bring Labour back from the brink? Alongside Willetts and Finkelstein, and the historians Tim Bale and Victoria Honeyman, Steve talks to the pollster Deborah Mattinson of Britain Thinks, former adviser to John McDonnell James Meadway, and the historian and Shadow Home Secretary Nick Thomas-Symonds.
Producer: Phil Tinline
Last on