Main content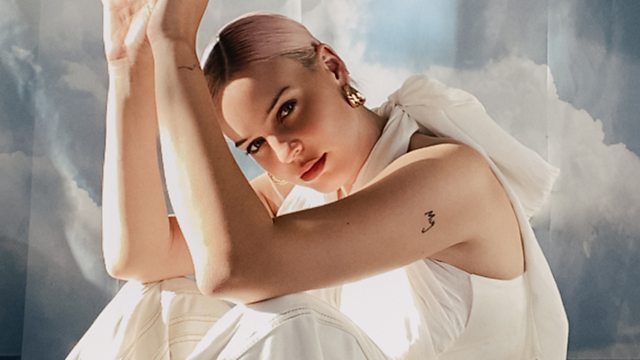 Weekend Woman's Hour: Anne-Marie, Princess Diana, The forgotten history of women slaves
Anne-Marie talks about her new documentary 'How to be Anne-Marie', Rosa Monckton tells us about her friend Princess Diana, and the forgotten history of women slaves.
The popstar Anne-Marie is famous for songs such as 2002, Ciao adios & Clean Bandit's Rockabye. She talks to us about lockdown and her new documentary on You Tube 'How to Be Anne Marie.
We discuss the sculpture by Maggi Hambling celebrating the 'mother of feminism' Mary Wollstonecraft, which went on display on Newington Green, Islington in London on Tuesday. Reporter Melanie Abbott is in Newington Green where she's been talking to visitors to the sculpture, and art historian and critic Ruth Millington.
Princess Diana's best friend Rosa Monckton gives us her thoughts on the new ITV documentary The Diana Interview: Revenge of a Princess.
The author and academic Stella Dadzie talks about her new book, A Kick in the Belly: Women, Slavery & Resistance, she reveals the largely untold stories of women of African descent who, caught up in the horrors of over 400 years of slavery, were transported across the Atlantic to the sugar plantations of Jamaica and beyond.
Betty Cook talks about her friendship with Anne Scargill who she met at the beginning of the miners' strike in 1984. She tells us why she helped create the Women Against Pit Closures movement with Anne and discusses their book Anne and Betty: United by the Struggle. with Ian Clayton who helped gather the material for it.
Presented by: Jane Garvey
Producer: Rabeka Nurmahomed
Editor: Beverley Purcell
Last on
Broadcast

Podcast
Women's voices and women's lives - topical conversations to inform, challenge and inspire.