Main content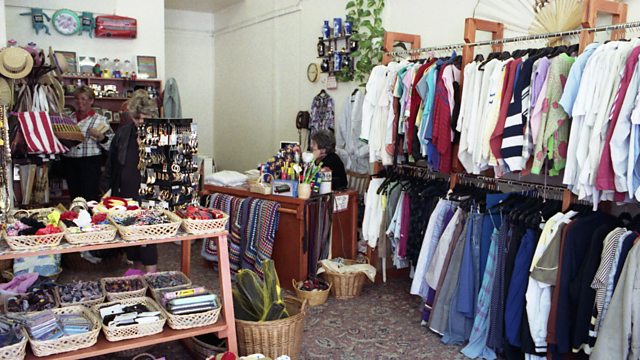 What we cherish and what we give away
Matthew Sweet discusses the things we most value and what we give away to charity shops, looking at research that is part of the Being Human Festival taking place in November.
What objects do we value most and what do we give away to charity shops? Matthew Sweet talks to researchers whose work is being featured in the Being Human Festival that takes place in November across a series of UK universities. His guests are anthropologist and soprano Jennifer Cearns from UCL, George Gosling, a historian at the University of Wolverhampton, and Georgina Brewis, of University College London, at the Institute of Education. Plus Vaibhav Singh from the University of Reading shares his research into typewriters.
https://beinghumanfestival.org/
You can find conversations about love stories, researching in the archives, beer and buses, and haunted houses in previous episodes related to Being Human Festivals - alongside other new academic research in the Free Thinking playlist New Research
https://www.bbc.co.uk/programmes/p03zws90
Producer: Emma Wallace
Last on
Broadcast

Featured in...
From moral questions to the quirks and pleasures of life.

Will Hutton, Lucy O'Brien, Richard Sennett on how topics are taught + campus free speech?