Main content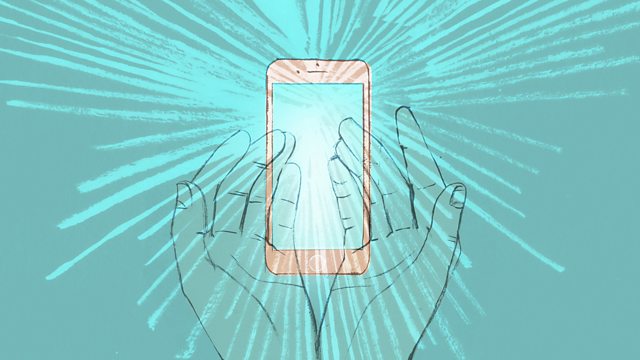 Sacred
Sacred objects and places are often imbued with memories, memories we cherish and define who we are. Aleks asks if technology can be a conduit for sacredness.
In Maori culture, images and objects or treasures can come to embody a person. However when the Maori were first confronted with portrait photography they initially responded by hiding from the camera, fearful that their 'mauri', or life force, would be lost. Professor Deidre Brown explains though how the Maori began to see the new medium as an effective method of embodying the 'wairua', or everlasting spirit, of a person.
Robin Finn was very close to her mother, they spoke to each other several times a day. After her mother's death Robin decided to keep their phone-mediated relationship alive and continued ringing her mum and leaving voicemails. Robin fantastically hoped that maybe these messages were being sent out into the cosmos and her mum would somehow receive them. For Robin, her mother's mobile helps to keep her 'Mauri', or life force, alive.
David Glowacki is a Royal Society Research Fellow who runs the 'Intangible Realities Lab' at the University of Bristol. David is interested in aesthetic metaphors that guide scientific imagination. He believes this is particularly important in domains which cannot be seen with the naked eye, where our scientific intuition is guided by the aesthetic representations and metaphors we use to imagine phenomena which are otherwise invisible. David uses virtual reality to bring to life molecular physics and quantum dynamics, particularly in relation to the idea of matter and energy. David says watching colleagues interact with the virtual visualisations of molecular physics inspired him to design VR which explores how energy connects to the sacred.
Aleks asks if technology really can give us a greater understanding of our relationship with the sacred.
Producer Kate Bissell
Researcher Juliet Conway
Last on
Broadcast