Main content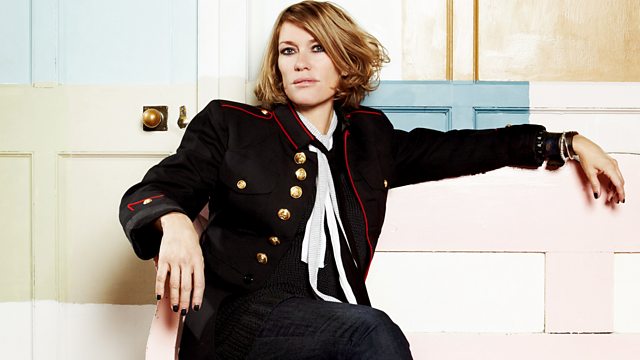 Bill Bryson
Cerys chats to author Bill Bryson about his latest book, The Body. She also curates a playlist celebrating the Day of The Dead and the Celtic Samhain.
Cerys chats to author Bill Bryson about his Royal Society Science Book Prize nominated publication, The Body. This is the second nomination Bill has received for his science writing, previously winning the prize for his 2003 book A Short History of Nearly Everything.
Cerys marks the end of October and the start of November, exploring festivals around the world celebrating the time of year where the veil between the living and the spirit world is thought to be at it's thinnest, ranging from the Celtic Samhain to the Latin American Dia De Muertos. Plus Musician, songwriter and South East London Folklore Society's George Hoyle explains some of the history behind these traditions.
Last on
Music Played
Demon Fuzz

I Put A Spell On You

Lila Downs

Yunu Yucu Ninu

Marimba Chiapas

Las Chiapanecas

Clarence Brewer

Halloween Blues

Robert Johnson

They're Red Hot

The Dave Brubeck Quartet

Take Five

Bande Gamboa

Pe di bissilon (Detroit Swindle Remix)

The Mighty Mocambos

Arabesque Breakin Suite (Live at Jam PDM)

Kevin Johansen

Atahualpa, You Funky!

Kapelle So&So

Is This Love

Jimmy Smith

Theme From Where The Spies Are

Otis Redding

These Arms of Mine

Atlantic Soul (Various Artists).
Warner E.S.P..

Norah Jones

My Heart Is Full

Booker T. Laury

Big Legged Woman

Big Mama Thornton

Hound Dog

The Original Hound Dog.
Universal-Island Records.
1.

Los Folkloristas

Coplas del Muerto (Coplas) [Mexico]

Wilko Johnson

&

Roger Daltrey

Can You Please Crawl Out Your Window

Johnny Heartsman

Ain't No Sunshine

This Is the Kit

The Turnip

Lila Downs

,

Niña Pastori

&

Soledad

La Cumbia del Mole

Ebony Rhythm Band

Light My Fire

Rafael Méndez

Chiapanecas

The Legendary Trumpet Virtuosity of Rafael Mendez.

Chuck Berry

Trick or Treat

Stanley Turrentine

Spooky

Bob Marley

&

The Wailers

Duppy Conqueror

Banda Yacapixtla

Danza De Los Viejitos

Danzas y Bailables Regionales.

Orchestra Baobab

Bul Ma Miin
Broadcast