Main content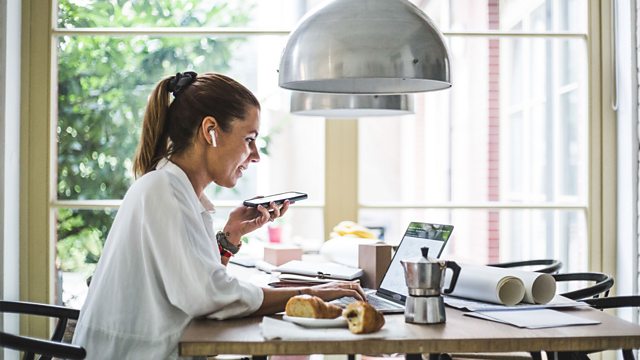 Pensions, Working from Home Habits, Economic Abuse
We're talking about 'bad' working from home habits. Wearing pyjamas and slippers to that big meeting? Tell us what you've been getting up to 9 to 5.
The pandemic has affected the finances of many, including older workers and those retiring. According to the Institute of Fiscal Studies, a third of workers aged over 54 saw their income drop as a result of covid-19 and more than one in five have changed their retirement plans. Whilst some may delay retirement because working from home means they can continue for longer, the majority postponing were those who had been furloughed or had lost income, suggesting many can no longer afford to retire. We'll have research looking at the financial decisions being taken by people retiring this year.
For the first time, economic abuse will be legally recognised within the Domestic Abuse Bill currently passing through the House of Lords. Economic abuse is any behaviour which has a substantial adverse effect on a person's ability to acquire, use or maintain money or other property, or obtain goods or services. We hear from someone who was a victim of economic abuse, who explains why it's so difficult to extract yourself from it.
With the return to 'work from home if you can' - many of us are likely to be in our home offices for the next six months. It's been quite an adjustment for some of us, and we've spotted some entertaining examples of 'bad' working from home habits that people have admitted to online. Whether it's wearing pyjamas for meetings, sending emails from the bath, or taking long lunchtime naps, tell us what you've been getting up to 9 to 5. We'll be hearing confessions from some of our own voices here on Radio 4.
Email the programme at youandyours@bbc.co.uk.
Presented by Winifred Robinson.
Produced by Beatrice Pickup.
Last on
Broadcast