Main content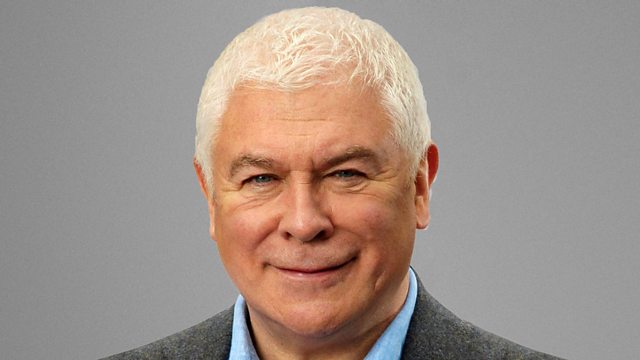 Annelien Van Wauwe, King's Singers, Nicholas Walker
Sean Rafferty talks to the Belgian clarinetist Annelien Van Wauwe, and pianist Nicholas Walker, and introduces a Home Session by the King's Singers.
Sean Rafferty talks to the Belgian clarinetist Annelien Van Wauwe, a recent recipient of Young Artist of the Year in the Opus Klassik awards. He also hears from pianist Nicholas Walker, who has just released the final volume in his overview of the piano works of Mily Balakirev, and today's Home Session is provided by the King's Singers.
Last on

Music Played
Henry Purcell

Music for a while

Performer: Jakub Józef Orliński. Ensemble: The King's Singers.

Franz Liszt

12 Grandes Etudes, S.137: No. 10 in F Minor

Performer: Mariam Batsashvili.

Johannes Brahms

Clarinet Sonata in F minor, Op.120 No. 1 - 4th mvt (orch. Berio)

Performer: Annelien Van Wauwe. Orchestrator: Luciano Berio. Orchestra: Orchestre National de Lille. Conductor: Alexandre Bloch.

Belle époque.
PENTATONE.
404.

Sergei Prokofiev

Overture on Hebrew Themes

Performer: Annelien Van Wauwe. Performer: Shirely Laub. Performer: Samuel Nemtanu. Performer: Marc Sabbah. Performer: Bruno Philippe. Performer: Lucas Blondeel.

Weinberg - Prokofiev.
GENUIN.
8.

Vincent Youmans

Tea for Two

Music Arranger: Art Tatum. Performer: Art Tatum.

Thomas Tallis

Te Lucis Ante Terminum

Ensemble: The King's Singers.

Trad.

Danny Boy

Music Arranger: Frederick Edward Weatherly.

George Frideric Handel

Concerto grosso in D major Op.3`6

Ensemble: Academy for Ancient Music Berlin. Performer: Clemens Flick.

Handel: Concerti grossi, Op. 3.
PENTATONE.
22-23.

Richard Rodgers

People Will Say We're In Love (Oklahoma!)

Performer: Sierra Boggess. Performer: Julian Ovenden. Lyricist: Oscar Hammerstein. Orchestra: John Wilson Orchestra. Conductor: John Wilson.

Tan Dun

Symphony 1997 (Heaven Earth Mankind): Lullaby

Performer: Yo‐Yo Ma. Ensemble: Imperial Bells Ensemble of China. Choir: Yip's Children's Choir. Orchestra: Hong Kong Philharmonic Orchestra. Conductor: Tan Dun.

Johann Sebastian Bach

Brandenburg Concerto No 5 in D major, BWV 1050 (3rd mvt)

Performer: Jacques Zoon. Performer: Giuliano Carmignola. Performer: Ottavio Dantone. Conductor: Claudio Abbado. Orchestra: Orchestra Mozart.

J.S. Bach: The Brandenburg Concertos; Orchestra Mozart, Abbado.
Deutsche Grammophon.
10.

Pyotr Ilyich Tchaikovsky

The Sleeping Beauty (Panorama)

Orchestra: London Symphony Orchestra. Conductor: André Previn.

Tchaikovsky: Swan Lake, Sleeping Beauty, Nutcracker: LSO, Previn.
EMI Classics.
9.

Georges Bizet

Les tringles des sistres tintaient (Carmen)

Singer: Leontyne Price. Conductor: Herbert von Karajan. Orchestra: Vienna Philharmonic. Choir: Chor der Wiener Staatsoper. Choir: Vienna Boys' Choir. Conductor: Helmuth Froschauer. Conductor: Wilhelm Pitz.

Bizet: Carmen: Price, Corelli, Freni, VPO, Karajan.
RCA.

Joseph Haydn

Symphony No 82 in C major, 'The Bear' (4th mvt)

Orchestra: Le Concert de la Loge. Conductor: Julien Chauvin.

Haydn: Symphony No. 82 "L'Ours".
Aparté.
4.
Broadcast