Main content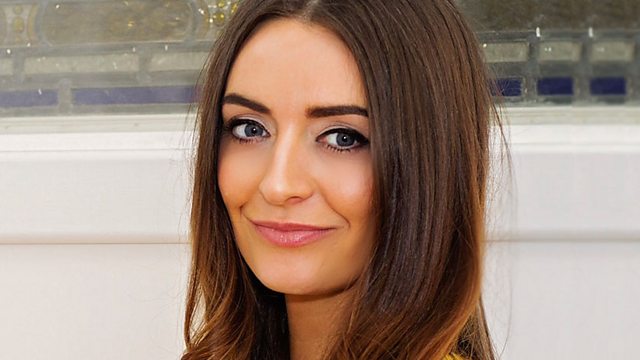 with Connie McLaughlin
Two hours of music and conversation with a faith and ethical perspective. Connie talks to philosopher Julian Baggini on his book The Godless Gospel.
It's been more than 200 days since lockdown restrictions began and we're all missing out on time with family, friends and our communities. But even before lockdown, research showed that 1 in 10 Scots felt lonely all or most of time, with people aged 16-24 most affected. University of Glasgow neuroscientist Anna Henschel will reveal what's going on in our brains when we're lonely, plus how robots might be able to help us.
Connie McLaughlin is joined by moral philosopher and author Julian Baggini to explore his latest book The Godless Gospel, asking what would the teachings of Jesus look like if you took away the spiritual?
We'll be talking determination with Josh Quigley, the man who survived a collision with a car while attempting to cycle across America and has jumped back on the bike to break the record for cycling the North Coast 500.
Coronavirus isn't the only epidemic of 2020, conspiracy theories have spread just as quickly. Author and activist Alastair McIntosh and Professor of Philosophy Quassim Cassam discuss what helps conspiracy theories take hold and the effect they're having on our communities.
To celebrate the start of Black History Month we hear from Edinburgh based mezzo soprano Andrea Baker, who headed back home to the USA to find out about life during the early civil rights movement.
And the original series of Star Trek boldly went where other TV didn't dare. With the new series of Star Trek Discovery featuring a black female captain, we ask if the franchise is still pushing the boundaries of on screen representation.
Last on
People search for reasons why this might be happening – and need someone to blame.
Music Played
Michael Kiwanuka

You Ain't The Problem

Kiwanuka.
Interscope Records.
001.

Blondie

Sunday Girl

70's Number Ones Vol 3.
Old Gold.
9.

Elvis Presley

A Little Less Conversation

Journey

Don't Stop Believin'

Rock Of America (Various Artists).
Trax Label.

Nina Simone

Don't Let Me Be Misunderstood

Feeling Good - Very Best Of Nina Simone.
Verve.

Janet Kay

Silly Games

Simply The Best Reggae Album.
Warner.esp.
15 / 1.
Broadcast