Main content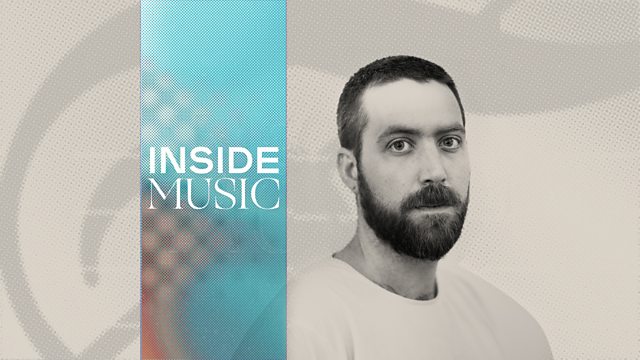 Viola da gamba player Liam Byrne explores musical lilt, groove and elegance
Liam Byrne opens up a selection of classical music from a viola da gamba player's point of view - revealing familiar and unfamiliar works in a new light.
Liam Byrne plays the viola da gamba as both a soloist and with a variety of musical ensembles and artists including the Dunedin Consort, Fretwork, and Crash Ensemble.
In this programme Liam discovers the many contrasting worlds that can be created on a keyboard: from how the organ can be seen as the very first synthesiser to the glory of an actual synthesiser played by Wendy Carlos, and a microtonal piece played on a midi piano.
He also reveals why playing romantic music with brisk efficiency is so effective, and discovers strange and wonderful instruments - from Harry Partch's diamond marimba and cloud chamber bowls, to Machaut played on a consort of daxophones.
A series in which each week a musician explores a selection of music - from the inside.
A Tandem Production for BBC Radio 3
Last on
Music Played
John Blow

Morlake Ground

Performer: Timothy Roberts.

Michael Nyman

Wheelbarrow Walk

Ensemble: Michael Nyman Band.

Johannes Hieronymus Kapsberger

Toccata arpeggiata and Canario

Performer: Jonas Nordberg.

Chris P. Thompson

Splitting

Performer: Chris P. Thompson.

Composer and Performer: Chris P. Thompson

Pyotr Ilyich Tchaikovsky

The Nutcracker - Pas de deux: the prince and the sugar-plum fairy

Orchestra: Bol'shoi Simfonicheskiy Orkestr. Conductor: Alexander Vedernikov.

Johann Sebastian Bach

Jesus Christus, unser Heiland, der von uns den Gotteszorn wandt (BWV 688)

Performer: James McVinnie.

Domenico Scarlatti

Sonata in E major, K531

Performer: Wendy Carlos.

Alexander Agricola

Tandernaken

Performer: Karl-Ernst Schröder. Performer: Crawford Young.

Harry Partch

Ulysses at the Edge of the World (A Minor Adventure in Rhythm)

Performer: Daniel Aaron Rosenbloom. Performer: Ulrich Krieger.

Valgeir Sigurðsson

A Strong Grasp (from The County)

Performer: Ólafur Björn Ólafsson. Performer: Daniel Pioro. Performer: Liam Byrne. Performer: Óskar Guðjónsson. Performer: Francesco Fabris. Performer: Valgeir Sigurðsson.

Nikolai Rimsky-Korsakov

Scheherezade - I - The Sea and Sinbad's Ship

Performer: Steven Staryk. Orchestra: Royal Philharmonic Orchestra. Conductor: Thomas Beecham.

Shivkumar Sharma

Raga Charukeshi

Sergei Prokofiev

Toccata in D minor, Op. 11

Performer: Martha Argerich.

Solage

Fumeux Fume par Fumée

Ensemble: Huelgas Ensemble. Director: Paul Van Nevel.

Guillaume de Machaut

Ma fin est mon commencement

Ensemble: Daxophone Consort.

Jean Sibelius

Symphony No. 5 - movement 3

Orchestra: Boston Symphony Orchestra. Conductor: Colin Davis.

Claudio Monteverdi

Lamento della Ninfa

Ensemble: Concerto Italiano. Director: Rinaldo Alessandrini.

Joanna Newsom

You will not take my heart alive

Steve Reich

Tokyo/Vermont Counterpoint

Performer: Mika Stoltzman. Music Arranger: Mika Stoltzman.
Broadcast