Main content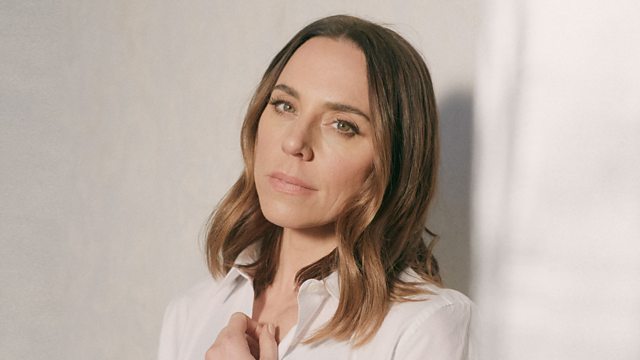 Melanie C, live music industry in crisis, Johnny Nash remembered
We consider the future of music making across the UK amidst musicians' protest.
We discuss the future of music making in the UK.
We speak to Mel C, formerly Sporty Spice, about her eighth studio album, Melanie C, which reflects her new influences – as a dance music DJ, an LGBTQ+ icon and mother to a music-mad daughter. She joins John Wilson to talk about musical reinvention, putting aside her demons and how to read the dancefloor when you're the DJ.
Freelance musicians unable to work are receiving 20% of what they previously earned. Yesterday outside the Houses of Parliament and in Centenary Square in Birmingham musicians gathered and played Mars from Holst's 'The Planets' - 20% of it. John Wilson talks to the violinist, Jessie Murphy, whose idea this was.
Marie-Louise Muir, who presents Radio Ulster's arts show, reports on the impact of new Covid regulations that effectively ban live music in Northern Ireland.
Chancellor Rishi Sunak has spoken of ways 'for new business models to emerge' and John hears from Dominique Fraser, who has been running a successful music venue The Boileroom in Guildford for years, but is now radically changing her operation to survive, and it doesn't involve music.
We pay tribute to the US musician, Johnny Nash, who's died at the age of eighty. He was best known for his reggae-inspired hit I Can See Clearly Now and for his record company which helped launch the career of his friend Bob Marley.
Presenter: John Wilson
Producer: Timothy Prosser
Studio Manager: Tim Heffer
Last on
The future of the live music industry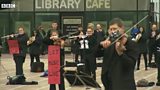 Image: musician play outside Birmingham's Symphony Hall as part of 06 October's  Let Music Live protest  in London and Birmingham.
Broadcast