Main content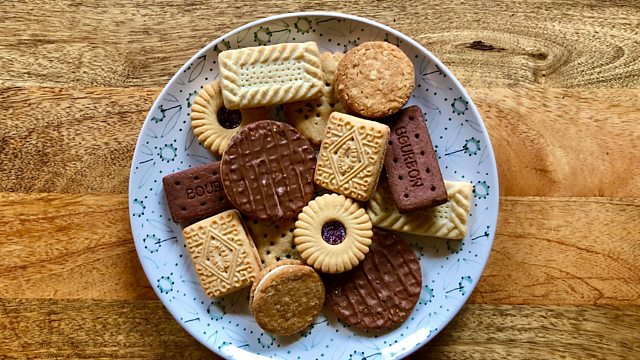 Taking the Biscuit: How a long-life ration became the quintessential British comfort food
During lockdown we not only spent more money on biscuits, we also baked more of them ourselves: so what's the lasting appeal of this sweet snack? Sheila Dillon finds out.
Biscuits aren't just a classic accompaniment to a cuppa: they're also somehow an edible comforter - very often providing a link to childhood, to family, to happy memories. And of course, giving that all-important sugary pick-me-up.
All of which goes some way towards explaining why, over just one month of lockdown, the UK spent an extra £19 million on biscuits, according to market research firm Kantar; and why baking biscuits helped keep so many of us sane during what's been a tough year.
But there is more to the humble biscuit than comfort. This is a food that helped shape wartime rations, that was front and centre of Britain's factory revolution, that formed the basis for an industry that employed thousands and shaped neighbourhoods - and today, remains a key component of the UK's food manufacturing and trade sectors.
So what's the secret to their success? Sheila Dillon finds out.
Produced by Lucy Taylor for BBC Audio in Bristol.
Last on
Broadcasts