Main content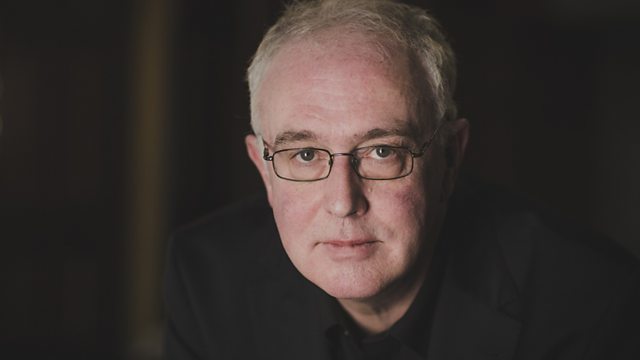 Joseph O'Connor - Star of the Sea
Joseph O'Connor discusses Star of the Sea, his 2003 novel about Irish emigration at the time of the Famine. With James Naughtie plus questions from this month's reading group.
Joseph O'Connor talks about his novel of Irish emigration at the time of the Famine, Star of the Sea with James Naughtie and readers.
In the winter of 1847, the Star of the Sea sets sails from Ireland for New York. Among the refugees are a maidservant, a bankrupt aristocrat, an aspiring novelist and a maker of revolutionary ballads. As we learn each of their stories, we also learn how each is connected more deeply than they know.
The novel has its roots in Connemara, with the characters being connected to the land and the sea. At the heart of the story is the threatening figure of Pius Mulvey – the balladeer and adventurer who turns bad as the story unfolds. As one reader asks, is Pius Mulvey Jack the Lad, or is he Jack the Ripper? Mulvey stalks the decks of the ship like some kind of embodiment of the tragedy that's overtaken the old country.
Joseph O'Connor explains how he created the character of Pius, his ambivalent relationship with Dickens who has a cameo role in the book, and how he has a connection to Connemara from childhood holidays; plus his hopes that the novel will keep the story of the Famine alive for the next generation of Irish people.
To take part in our Bookclub recording with Tana French on the Wych Elm email bookclub@bbc.co.uk
November's Bookclub Choice : An American Marriage by Tayari Jones (2018)
Presenter : James Naughtie
Interviewed Guest : Joseph O'Connor
Producer : Dymphna Flynn
Studio Manager : Tim Heffer
Last on
Broadcasts