Main content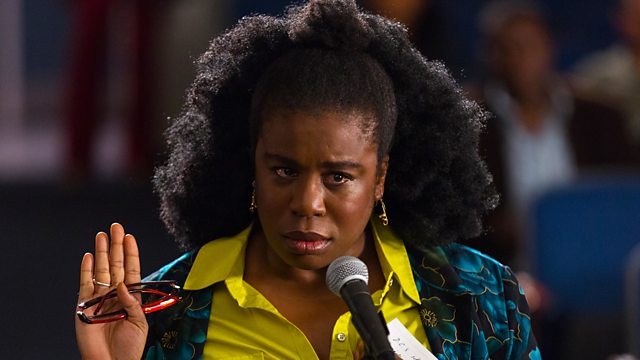 Miss Virginia, Helen Reddy remembered, Sarah Nicolls, Gary Clarke
Miss Virginia, starring Uzo Aduba; Sarah Nicolls on her inside-out piano composition, 12 Years; 'I am Woman' singer Helen Reddy remembered; choreographer Gary Clarke.
Miss Virginia is a new film based on the story of Virginia Walden Ford's fight to create positive educational opportunities for African-American students in Washington D.C. and stars Uzo Aduba. Elle Osili-Wood reviews.
Australian singer Helen Reddy has died at the age of 77. Her biggest hit, I am Woman, became an anthem for the feminist movement. Writer Lucy O'Brien was an admirer and a fan, and she joins Samira to discuss why Helen Reddy is crucial to the story of women in popular music, and also feminism.
Sarah Nicolls discusses her new composition, 12 Years, inspired by the 2018 IPCC report that said we have 12 years to prevent irreversible climate change. Sarah performs the narrative work that includes newspaper headlines and invented characters on her unique Inside-Out Piano, a vertical grand designed so that she can play the strings directly to create an array of incredible sounds.
The choreographer Gary Clarke grew up in 1980s Grimethorpe, North Yorkshire, at the time one of Europe's most deprived towns. So when he was asked to create a piece reflecting the experience of lockdown, his dance was inspired by a 1903 film of Alice in Wonderland, but draws heavily on the experiences of his youth.
Presenter Samira Ahmed
Producer Jerome Weatherald
Last on
Miss Virginia
Miss Virginia is available to stream from this Friday 2 October.
12 Years
Sarah Nicolls' 12 Years
will be live streamed via a range of music venues around the country including in Exeter, Manchester and Cardiff from the 8th until the 25 October 2020.
Broadcast