Main content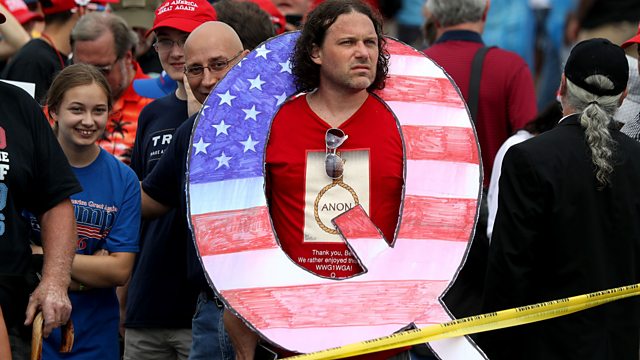 How conspiracy theories hijacked the news
"Biden's hidden earpiece" is the latest theory to cross from the fringes to the mainstream.
Ahead of the first US presidential debate, right-wing commentators and Donald Trump's own campaign team, speculated that Joe Biden was using a hidden earpiece. Amol Rajan asks how conspiracy theories that previously only existed on the fringes of the internet now regularly cross over into mainstream media.
Guests: Angie Drobnic Holan, editor in chief of PolitiFact, Professor Nancy L. Rosenblum, co-author of A Lot of People Are Saying: The New Conspiracism and the Assault on Democracy, Mike Thompson, chief content director at WOSU in Ohio, and Marianna Spring, BBC reporter.
Producer: Richard Hooper
Last on
Broadcasts