Main content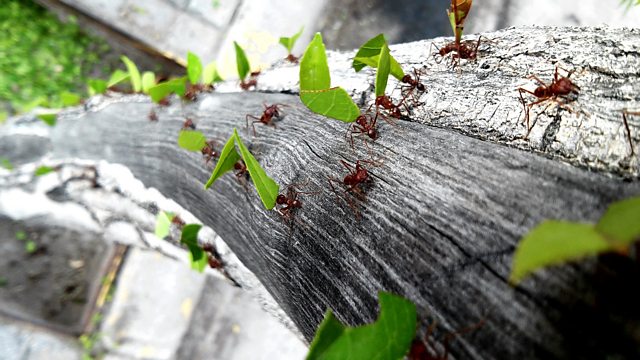 'Record' Covid cases, Trump on the death count, and ant pheromones
Case counts in perspective, a suspect stat from the US, and life lessons from insects.
Daily recorded coronavirus cases in the UK have hit record levels;
we explain why that's not as bad news as it sounds. We hear a mathematical answer to the problem of Covid-19 testing capacity. How can we assess a country's capacity to take refugees? US president Donald Trump has said that just six per cent of people who were reported to have died from Covid in the US actually died from the disease. Could he be right? (No.) Plus: what ant pheromones can teach you about your life decisions.
(Leafcutter Ants carrying leaves across a branch. Credit: Carlos Ángel Vázquez Tena/Getty images)
Last on
Related Links
The lab using maths to help deal with the challenge of Covid testing capacity.
_______________________________________________
Broadcasts