Main content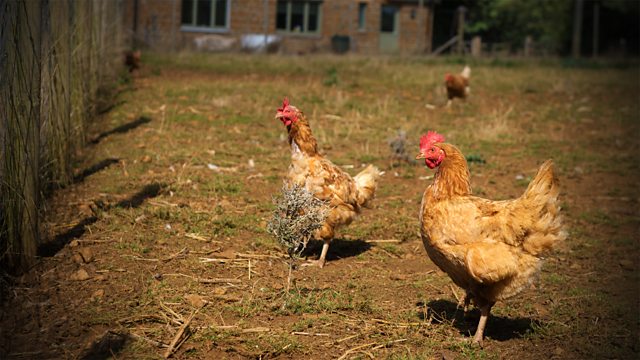 01/10/2020
Fallon has a dilemma on her hands and Jazzer attempts to turn a situation to his advantage
While putting the finishing touches to the photo collection for Jill's birthday, Elizabeth and Freddie chat about the Christmas show. Freddie floats the idea of him taking the director role. Elizabeth is flabbergasted. She reminds him of his traditional aversion to all things drama. He asserts that Lynda's encouragement has spurred him on, and he thinks he may be good at it. He knows the stakes are high, and he's learned from his errors with his Hidden Lower Loxley tour. Elizabeth proceeds to grill Freddie, interview style, and he convinces her. The show is all his!
In a pickle with Jakob's Naughty Milkman fail, Jolene butters up Jazzer in an attempt to persuade him to step up. Jazzer declares five pints of lager will ensure he's her man, and another one will secure his silence until Jolene's ready to break the news to Jakob. The deal is done. Meanwhile, wily Jazzer informs Jakob that Jolene intends to plaster his photos everywhere. Jakob's horrified; he knows his pictures were hideous. Jazzer offers to help Jakob retire respectably from his modelling duties. He suggests declaring the campaign constitutes a conflict of interest from his professional duties as a vet. Relieved Jakob agrees to Jazzer's price: a dozen pints of lager.
Fallon confesses to her mum she doesn't think she's up for being godparent to Marcus's new baby, Wolf. In fact, she doesn't want children of her own, ever. Jolene's fine with it. It's not about her. It's about Fallon and Harrison. And now is the time for Fallon to be honest with him.
Last on

Broadcasts

Countryside Insights from The Archers