Main content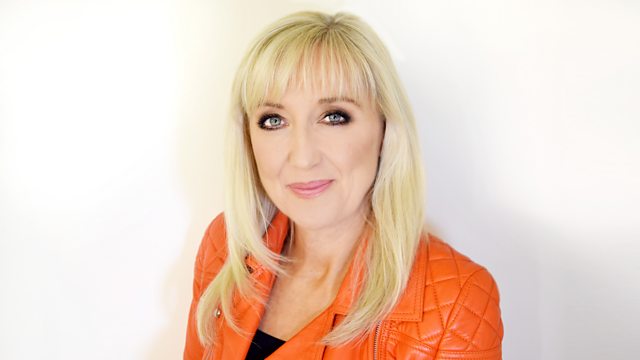 With Cathy Macdonald
Two hours of music and conversation with a faith and ethical perspective. With author Heather Morris, and former Scottish Labour Leader Kezia Dugdale.
Heather Morris, author of the internationally bestselling novel 'The Tattooist of Auschwitz' has written a manual for life today. 'Stories of Hope: Finding Inspiration in Everyday Lives', documenting the remarkable people she met, and the stories they have told her.
Women erased or silenced throughout history are revealed in a new work by author Mairi Kidd. In 'Feisty and Fiery and Fierce: Badass Celtic Women to Live Your Life by from Scotland, Ireland and Wales' revels in the rediscovered stories of impressive women.
Why are there still disproportionately more barriers facing women in senior positions in politics and other industries, compared to their male counterparts? Cathy talks to Kezia Dugdale, Director of the John Smith Centre for Public Service at the University of Glasgow, and former leader of the Scottish Labour Party; Emma Jackson, National Director of Christians Against Poverty in Scotland, and writer and head of Literature, Languages and Publishing at Creative Scotland, Mairi Kidd.
Six months since lock down began many of the stresses people are facing are financial, with more people vulnerable to getting into debt. A new report by Christians Against Poverty highlighting the precarious lives of those on chronic low incomes. Cathy talks to head of the charity in Scotland, Emma Jackson, Kezia Dugdale, and Luke Devlin, a community development worker in Govan.
Tonight marks Yom Kippur, this Day Of Atonement is the holiest day of the year in Judaism and traditionally observed with a day-long fast and intensive prayers. But what will it be like this year? Sydney Switzer, a Jewish community youth worker and Joel Conn, an executive member of Garnethill synagogue in Glasgow talk about their expectations.
The Faith in Cowal project is mapping pilgrim routes Scotland, allowing people to explore early Celtic Christian heritage. Cathy chats to Daniel Romani from the project and Luke Devlin.
Last on
Music Played
Christine and the Queens

Tilted

Rufus Wainwright

Cigarettes and Chocolate Milk (VCS)

Poses.
DreamWorks Records.
001.

Barney, Tom

,

Indigo Quartet

,

Matthew Rubano

,

Stephens, John

,

Stephens, John

&

Lauryn Hill

Everything Is Everything

The Miseducation of Lauryn Hill.
Ruffhouse Records.
013.

Red Sky July

Morning Song by Red Sky July (VCS)

Red Sky July.
Proper Records.

Jack Johnson

Better Together

In Between Dreams.
Brush Fire Records.
1.

Travis

Sing

(CD Single).
Independiente.
Broadcast