Main content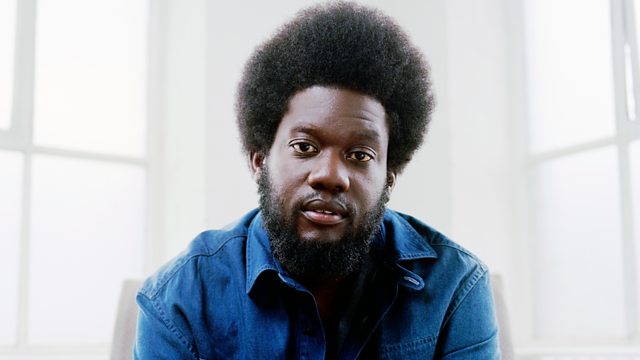 Michael Kiwanuka, Boys in the Band film, the future for arts freelancers
Mercury Prize winner 2020 Michael Kiwanuka, director Joe Mantello on renewing the film The Boys in the Band, plus we discuss the future for freelancers working in the arts.
Michael Kiwanuka said he was seriously surprised when he won the 2020 Mercury Prize last week. Tom Sutcliffe talks to the singer-songwriter about dropping out of his music degree, hanging out in Hawaii with Kanye West and asks why such modesty when his self-titled album had rave reviews on release, and reached number 2 in the charts.
Director Joe Mantello on his new film version of The Boys in the Band, Mart Crowley's ground-breaking 1968 play about a group of gay friends at a birthday party in New York.
As the Covid crisis continues, last week Chancellor Rishi Sunak announced viable jobs will receive support. As the creative industries rely on freelance workers Front Row discusses what this means for them, first talking to set designer Rebecca Brower, who has lost most of her work this year because theatres are closed. Plus Philippa Childs, head of the union Bectu, to which many freelance creatives belong, explains why so many won't qualify for help. And director Fiona Laird offers an overview, suggesting ways to create future work for freelancers in the industry.
Presenter: Tom Sutcliffe
Producer: Julian May
Studio Manager: John Boland
Main image: Michael Kiwanuka
Image credit: Olivia Rose
Last on
Boys in the Band film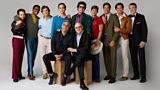 The Boys in The Band is available on Netflix from 30 September 2020.
Image: The Boys in the Band cast with Director Joe Mantello (Front Left).Image credit: Scott Everett White/Netflix 2020
Michael Kiwanuka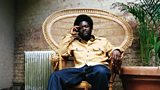 Kiwanuka, the Mercury Prize winning album by
Michael Kiwanuka
is available now. Images: Main image above and image to the left: Michael Kiwanuka.Images credit: Olivia Rose.
Broadcast