Main content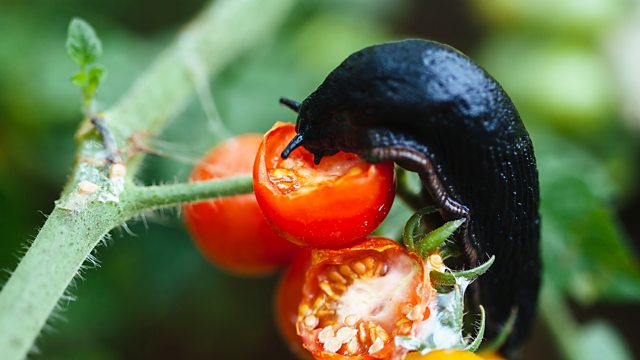 Home Care; Slugs; Tackling Traffic Pollution
The people not getting the care they need at home due to big budget cuts. Ways to stop slugs wreaking havoc in the garden.
Closing off streets to cars to avoid traffic pollution.
We examine the impact of the Government's decision to push back reforms to the adult social care system until next year. More than one and half million people in the UK aren't getting the care they need at home. Local councils have been warning for years that an ageing population and budget cuts mean they can no longer keep up with demand. The say the pandemic has made things even worse. The number of people now needing help with basic tasks like getting up, getting dressed and going to the toilet is much higher than it was. We hear the latest in one man's battle to secure the right level of care for his 92-year-old father with Alzheimer's disease. We also speak to James Bullion, President of the Association of Directors of Adult Social Care and Colin Angel from the UK Home Care Association.
Our reporter, Melanie Abbott, looks at ways to better prevent slugs from wreaking havoc in the garden. From rampaging through flower beds and vegetable patches, she finds out why there's been an explosion of slugs this year and hears how sales of a product at one chemical company increased by a third this summer.
We investigate whether closing off some streets completely to traffic could reduce air pollution. It's all part of the government's active travel initiative. Ministers want to get more of us cycling or walking, especially as we may not feel safe using public transport at the moment. More than 200 low traffic neighbourhoods are being introduced in 54 council areas around the UK, but most are in London. We hear from people for and against the scheme. We also speak to Professor Rachel Aldred from the University of Westminster who has analysed the effect of similar schemes.
Presenter: Winifred Robinson
Producer: Tara Holmes
Last on
Broadcast