Main content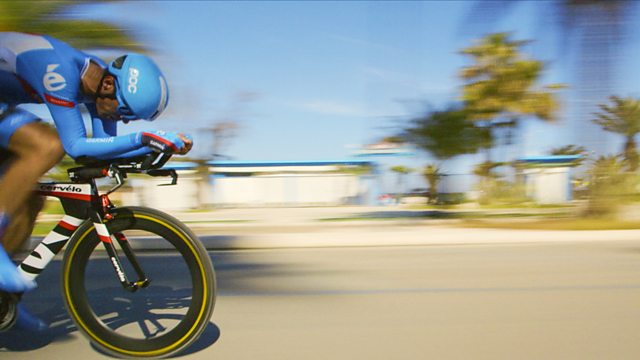 Time Trial
An exhilarating and terrifying place in the race, as close to actually competing as you will ever see on film. David Millar has one last encounter with the Tour de France.
The end of an athlete's career is a race against time and a fight against an inevitable demise. The addictive need to participate defies logic and creates a mesmerising and painful spectacle. Time Trial takes us into the final races of cyclist David Millar's career, leading up to his last encounter with the Tour de France. A sensory ride through the thrill and hardship of professional cycling, the euphoria and the fatigue, the highs and the lows. David bluntly and fearlessly narrates his last season in the saddle, intimate and immediate, along with the intricate relationships of cyclist, road crew, fellow competitors, manic fans, and the media circus surrounding it all.
Filmed using pioneering techniques, bespoke vehicles and on-bike cameras, and with a new score by US composer Dan Deacon.