Main content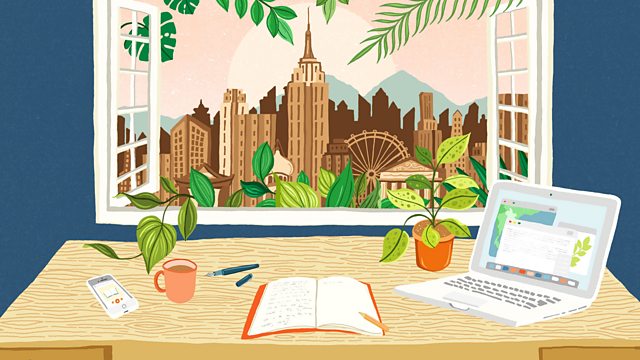 Actor Sophie Stone considers accessing music as a deaf person and how Beethoven worked with his deafness.
Beethoven is a towering figure in classical music, beloved by the musical profession. At the same time, it is important to engage with the full diversity and range of his admirers in the 21st century. This series is not so much a classical examination of Beethoven, but rather an opening out and broader engagement with his work in a very modern context, demonstrating the extraordinary power of his work and its enduring influence.
On the 250th anniversary of Beethoven's birth, an essay series that considers Beethoven now, in a thoroughly contemporary and highly personal context. Five eminent and unexpected thinkers respond to and share their personal interpretation of Beethoven, placing his influence in a modern framework. We invited Inua Ellams, Sophie Stone, Thangam Debbonaire, Professor Andrew Biswell and Nitin Sawhney to share their kind of Beethoven with Radio 3 listeners. Each Essayist offers a uniquely personal insight into the scope of Beethoven's work.
What does Beethoven mean to you? We put that very simple question to a wide range of Essayists. The answers are unexpected, entertaining and informative.
• Sophie Stone – actor
Sophie is deaf, and her interest in Beethoven has a very personal take on creativity – Sophie says:
"…People often talk and think of Beethoven as 'tormented' because his late and progressive deafness changed his relationship with music. Losing it later in life teamed with the distance it put between him and his passion must have been an immense thing to come to terms with - but, as we know, his most accomplished works were created during the last fifteen years of his life whilst he was, by that point, profoundly deaf….. he's an example of how self-acceptance and adapting to your new state of being can bring about a surprisingly joyful and beneficial relationship with the unknown….'
Sophie's essay considers accessing music as a deaf person and how Beethoven worked with his deafness.
An animated transcript of the audio is available on the programme website, making the essay accessible for the deaf and hard-of-hearing audience.
Sophie Stone grew up in east London and has been deaf since birth. She took up a place at Rada after the birth of her son Phoenix (to whom she is a single mother). Since graduating, she has played the role of Kattrin in Mother Courage and Her Children at the National Theatre.
In spring 2014 she played Agnetha in Bryony Lavery's play Frozen, opening at the Birmingham Repertory Theatre. In autumn 2014 she took the leading role in the touring production of Woman of Flowers, a reworking of the Welsh myth of Blodeuwedd by playwright Kaite O'Reilly. In 2015 she played the role of deaf crew-leader Cass in the Doctor Who episodes "Under the Lake" and "Before the Flood", who communicated entirely in British Sign Language. She played Princess Alice in The Crown. In 2019, she was part of the critically acclaimed Globe Theatre/West End show, Emelia and played Jacques in the recent As You Like It production at The Globe.
Producer, Polly Thomas
Executive producer, Eloise Whitmore
A Naked Production for BBC Radio 3.
Last on
Broadcast