Main content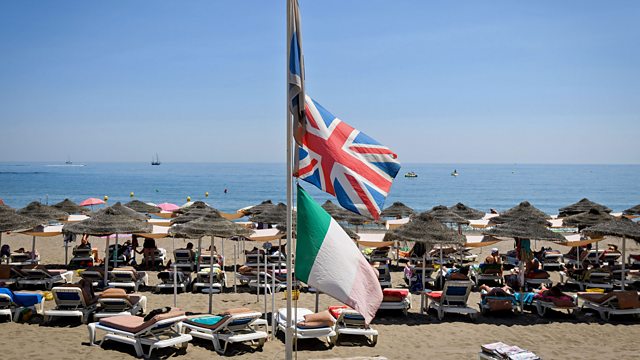 Ex-pat bank accounts closed due to Brexit
Brexit bank account closures, the financial regulator is to review the unsecured credit market, and campaigners are angry that the ban on rent evictions has not been extended.
Thousands of British people living in European countries have been told their UK bank accounts will be closed by the end of the year because of Brexit. Money Box has learnt that Lloyds Bank and Barclaycard have been writing to customers telling them to cut up their cards and pay off any outstanding overdrafts or debts in two months unless they can provide a UK address where they are resident.
Buy now, pay later - the slogan of easy credit for generations but now it's being offered routinely in shops and online whenever you buy anything. The regulator is launching a review.
A ban on evictions for residential tenants ends in England and Wales this weekend. We hear from tenants and landlords.
And - in the podcast - what to do if you've ever been charged to keep hold of an old email address when you've changed broadband provider to get your money back.
Presenter: Paul Lewis
Reporter: Dan Whitworth
Researcher: Darin Graham
Producer: Alex Lewis
Editor: Richard Vadon
Last on
Broadcasts