Main content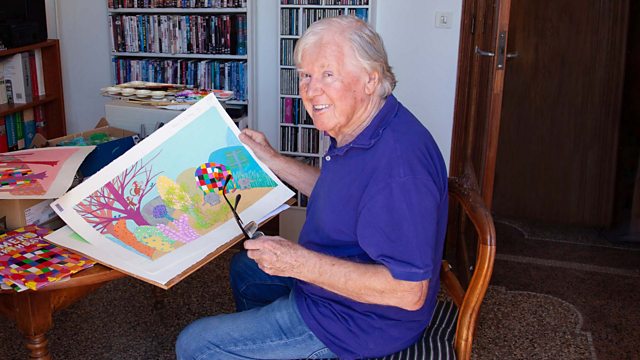 David McKee - BookTrust Lifetime Achievement Award, Royal Academy dilemma, Serlina Boyd on Cocoa Girl
David McKee on creating picture books from Elmer to Not Now, Bernard. The Royal Academy on the difficult choices it faces. First UK magazine for Black children, Cocoa Girl.
David McKee has just been named as the recipient of the BookTrust Lifetime Achievement Award 2020. Author and illustrator of the Elmer books which with vivid colour and humour make a case for inclusion and acceptance, and the creator of the magical Mr Benn, he also wrote and illustrated Not Now, Bernard, a funny and perceptive plea for children not to be ignored. Now 85, he is still working. Front Row talks to him about his life and career.
It has been reported that the Royal Academy in London is considering selling off its rare Michelangelo marble masterpiece known as the Taddei Tondo in an effort to avoid sacking 150 of its staff, as a result of lockdown. Axel Rϋger, Secretary and Chief Executive of the Royal Academy, and Alison Cole, Editor of The Art Newspaper, discuss the RA's dilemma.
A brand new bi-monthly magazine – Cocoa Girl – is unusual in many ways. First the editor is 6 years old, second it's an actual physical magazine, not just an online offer and third it's been a great success, selling more than 15,000 copies since its launch in June. We speak to Serlina Boyd, founder and publisher of the UK's first magazine for Black children (and mum to editor Faith!)
Presenter: Samira Ahmed
Producer: Jerome Weatherald
Main image: David McKee drawing Elmer the Elephant
Image credit: Jean Marc Chautems
Last on
David McKee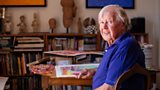 Main Image: David McKee, winner of the
BookTrust
Lifetime Achievement Award draws Elmer the Elephant.  Image to the left:
David McKee
.  Images credit: Jean Marc Chautems
Royal Academy dilemma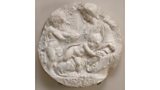 Image: Michelangelo's Taddei Tondo at the
Royal Academy of Arts
(The Virgin and Child with the Infant St John  ca.1504-5, Michelangelo Buonarroti).  Image credit: (c) Royal Academy of Arts, London/Prucence Cuming Associates Ltd
Serlina Boyd on Cocoa Girl and Cocoa Boy
Broadcast