Main content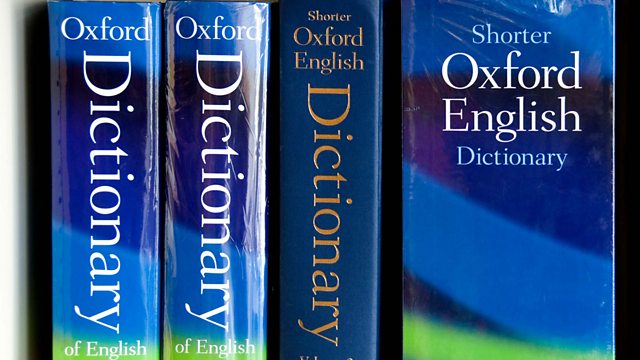 The impact of being multilingual
John Gallagher looks at slang and creating artworks in multiple tongues, the slipperiness of metaphor and translation talking to Katrin Kohl, Rajinder Dudrah and Wen-chin Ouyang.
How German argument differs from English, the links between Arabic and Chinese and different versions of The 1001 Nights to the use of slang and multiple languages in the work of young performers and writers in the West Midlands: John Gallagher looks at a series of research projects at different UK universities which are exploring the impact and benefits of multilingualism.
Katrin Kohl is Professor of German Literature and a Fellow of Jesus College. She runs the Creative Multilingualism project. https://www.creativeml.ox.ac.uk/about/people/katrin-kohl
https://www.creativeml.ox.ac.uk/creative-multilingualism-manifesto
Wen-chin Ouyang is a professor of Arabic literature and comparative literature at SOAS, University of London. Her books include editing an edition for Everyman's Library called The Arabian Nights: An Anthology and Politics of Nostalgia in the Arabic Novel: Nation-State, Modernity and Tradition.
You can hear more from Wen-chin in this Free Thinking discussion of The One Thousand and One Nights https://www.bbc.co.uk/programmes/b052gz7g
Rajinder Dudrah is Professor of Cultural Studies & Creative Industries at Birmingham City University. His books include the co-edited South Asian Creative and Cultural Industries (Dudrah, R. & Malik, K. 2020) and Graphic Novels and Visual Cultures in South Asia (Dudrah, R. & Dawson Varughese, E. 2020).
Saturday, 26 September is the European Day of Languages 2020 and Wednesday, 30 September is International Translation Day 2020 which English PEN is marking with a programme of online events https://www.englishpen.org/posts/events/international-translation-day-2020/
You might also be interested in this Free Thinking conversation about language and belonging featuring Preti Taneja with Guy Gunaratne, Dina Nayeri, Michael Rosen, Momtaza Mehri and Deena Mohamed. https://www.bbc.co.uk/programmes/p07fvbhn
Here is a Free Thinking episode that looks at the language journey of the 29 London bus https://www.bbc.co.uk/programmes/m00014qk
Steven Pinker and Will Self explore Language in this episode of Free Thinking https://www.bbc.co.uk/programmes/b04hysms
Arundhati Roy talks about translation and Professor Nicola McLelland and Vicky Gough of the British Council look at language learning in schools https://www.bbc.co.uk/programmes/b0b5hk01
Producer: Karl Bos
Last on
Broadcast