Main content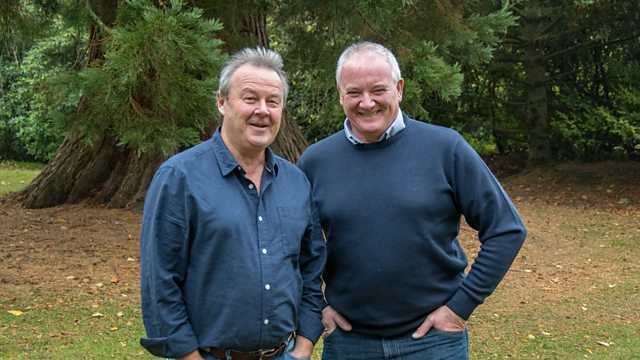 Canoeing in a Quarry and Opening Doors
Join Mark Stephen and Euan McIlwraith for the latest outdoor activities from Shetland to the Borders, plus the key stories for those who live and work in the countryside.
The second part of our Scotland Outdoors Podcast with folk singer Karine Polwart was published this week. In it she tells Mark and Helen about her involvement with The Lost Words: Spell Songs, a musical venture that was sparked by Robert MacFarlane and Jackie Morris's Lost Words Project.
We delve into the archives to remember the trip Mark and Euan took to Inchcolm Island in the Firth of Forth as the island reopens to visitors.
Euan has been out listening to the wind in the trees to appreciate the different sounds the leaves and branches make.
Joanne MacAulay meets up with Kerrie Flockhart at Portobello Beach, one of the stops on Kerrie's journey around the Firth of Forth. Kerrie has lived near the Forth for 15 years but it's only since lockdown that she has truly begun to understand the importance of her connection to the area and what it means to her.
We hear live about the campaign to save Scotland's outdoor centres. Unable to provide residential trips at the moment, centres are worried that without financial support now they will have to close, and generations of children will lose out on the experiences they offer.
Mark tries his hand at canoeing in Rubislaw Quarry in Aberdeen- one of Europe's largest man-made holes.
Sound recordist Wendy McCredie takes us on an audio tour of Inverness.
Lots of events and festivals are having to move online this year and Scotland's Doors Open Day is no different. We find out live how the Scottish Civic Trust has worked with venues to provide a virtual open door offering throughout September.
Our mystery bird this morning can be easily identified if you see it, but what about if you just hear it?
And we end the programme with some music from the Lost Words: Spell Songs. The track features Karine Polwart and is called The Lost Words Blessing.
Last on