Main content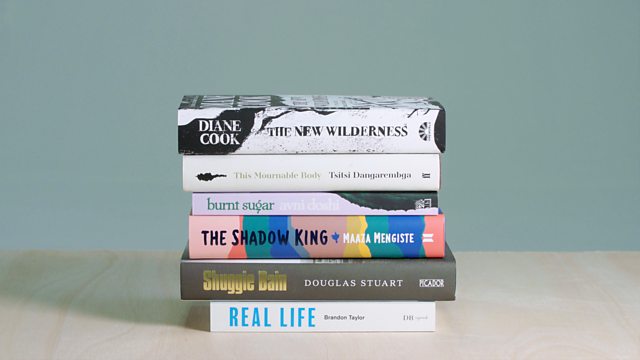 2020 Booker shortlist, Nicholas Serota, author Sarah Hall
We analyse the novels on the 2020 Booker Prize shortlist announced today, Sir Nicholas Serota on Arts Council funding during Covid-19; Sarah Hall, BBC National Short Story nominee.
Earlier today the shortlist for the 2020 Booker Prize for Fiction was announced. Two time winner Hilary Mantel has not made the list for the final part of her Cromwell series and four out of six of the books chosen are by debut authors. John speaks to Chair of Judges Margaret Busby and critics Sara Collins and Toby Lichtig give their verdict on the chosen few.
Today Arts Council England published two new pieces of research into the value of the cultural institutions it funds to our high streets and how they are reanimating local economies. For instance, more than 300 cultural venues are in unemployment hotspots. There are 500 cafes in cultural centres across the country – almost as many outlets as Pret a Manger. Sir Nichola Serota, the Chair of ACE, unpicks this work with John Wilson, who will ask him, too, what is happening with the £1.57 billion pledged by the government to save the arts and livelihoods of artists. Last week on Front Row Lucy Noble, who runs the Royal Albert Hall, said that no one had yet received any money.
Sarah Hall has been nominated for the National Short Story Award for the fourth time for her story The Grotesques. Ahead of the story being broadcast on Radio 4 tomorrow, we speak to the writer about exploring covert control, scapegoating and dysfunctional mother-daughter relationships in her story.
Presenter: John Wilson
Producer: Dymphna Flynn
Studio Manager: John Boland
Last on