Main content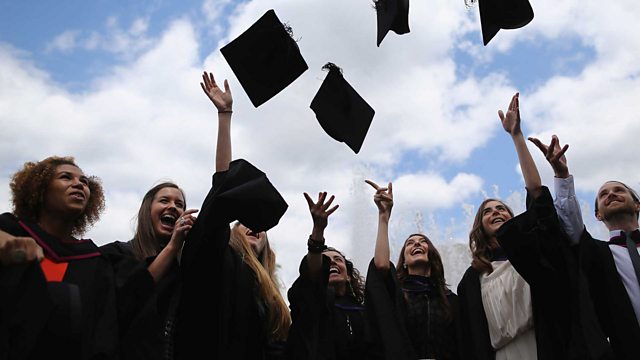 Meritocracy and inequality
Michael Sandel, Elif Shafak and David Goodhart rethink meritocracy, division and community with Amol Rajan
As inequality continues to rise and political and social divisions become more entrenched, Amol Rajan discusses what can be done to restore social values and a sense of community - with the political philosopher Michael Sandel, the award winning novelist Elif Shafak, and commentator and author David Goodhart.
Michael Sandel describes how we live in an age of winners and losers, an era in which social mobility has stalled. In the past the answer has been to attempt to increase access by rewarding the most able, regardless of wealth or class. But in The Tyranny of Merit, Sandel highlights the deep inequality this has continued to perpetuate, with hubris among those at the top and humiliation and judgement for those at the bottom.
David Goodhart calls for a radical rebalancing of what we value. In Head, Hand and Heart: The Struggle for Dignity and Status in the 21st Century, Goodhart describes how success, esteem and power have become narrowly associated with cognitive abilities. This, he argues, has disrupted community cohesion and left large swathes of people feeling disregarded and unrewarded.
Elif Shafak responds to the tenor of our time with a short manifesto How To Sane In An Age Of Division. She believes that we have entered a time of pessimism. She explores how storytelling can nurture the empathy, wisdom and tolerance needed to progress.
Producer: Katy Hickman
Last on
Broadcasts