Main content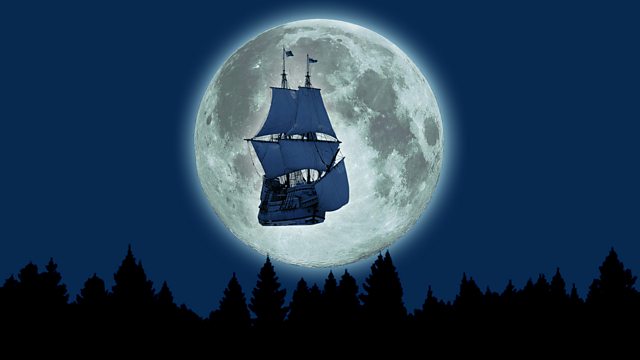 De la Salle has left the room
Ten journeys that built the United States between the landing of the Mayflower in 1620 and the men who went to the Moon.
Joe Queenan is setting out in an inflatable canoe. He's heading down the steamy Mississippi River, looking for the adventurers who built the United States.
"That my country should presently be helmed by a rapacious real estate developer," Queenan says, "should come as no surprise to anyone who has studied the early years of the nation. Back then, people just showed up from Europe and stole land. The Dutch stole Manhattan, the Spanish stole Florida, the French stole Louisiana, and the English stole everything."
Today's expedition retraces the trip of a man who claimed Louisiana for King Louis in 1682. This is the first of ten journeys between the arrival of the Pilgrim Fathers on the Mayflower in 1620 and the landing of the men on the moon in 1969. Other episodes follow the forced relocation of Native Americans by President Andrew Jackson, the same Andrew Jackson whose statue was nearly pulled down in Washington in June; plus the crossing of the Bering Strait by Vitus Bering and the movement of African Americans up to Chicago and Detroit from the South. All were recorded in lockdown against the background of major turmoil in the US.
The producer in Bristol is Miles Warde
Contributors include Paul Chaat Smith, Merete Boge Pedersen, Cariole Berkin and Clive Webb.
Last on
Broadcast