Main content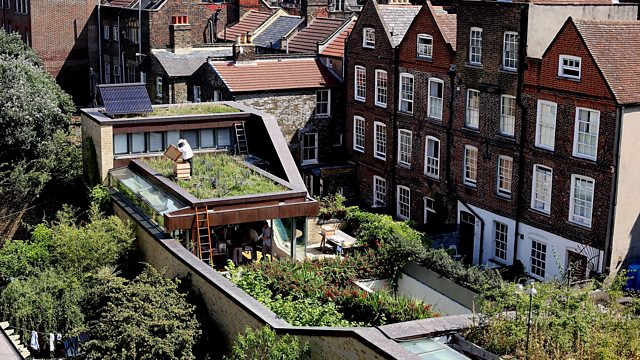 Sitopia - a land with food at its centre
It is the year 2030. After some tumultuous events, Britain has been transformed into Sitopia - a land with food at the centre of every aspect of life.
Prime Minister Carolyn Steel joins Sheila Dillon for this special edition of The Food Programme from the year 2030. Sheila discusses the prime minister's rise to power after Britain saw food shortages and riots in the 2020s and what it is like to now live in Sitopia - a land with food at the centre of everyone's lives.
After meeting the prime minister in the Rose Garden, which is now a bounteous vegetable garden, Ms Steel and Sheila take a walk around London to see the radical changes to the country. She meets Chris Young from the Real Bread Campaign to hear about how the banning of industrial bread has created thousands of jobs in bakeries. Sheila holograms with Stephen Ritz, founder of The Green Bronx Machine, to hear how his pioneering work inspired the prime minister to turn school playing fields into gardens and classrooms into kitchens. And they speak with 'agriwilding' farmer Rebecca Hosking to see how nature and farming now coexist.
Back in the Rose Garden Sheila interviews the Chancellor of the Exchequer, Patrick Holden - who in 2020 was the chief executive of The Sustainable Food Trust - to question him on how Britain can afford to live in Sitopia without a substantial raise in taxes.
Prime Minister Steel explains how the Good Food Revolution all began after her book 'Sitopia: How Food Can Save the World' was published in 2020.
Presenter: Sheila Dillon
Producer: Emma Weatherill
Last on
Broadcasts