Main content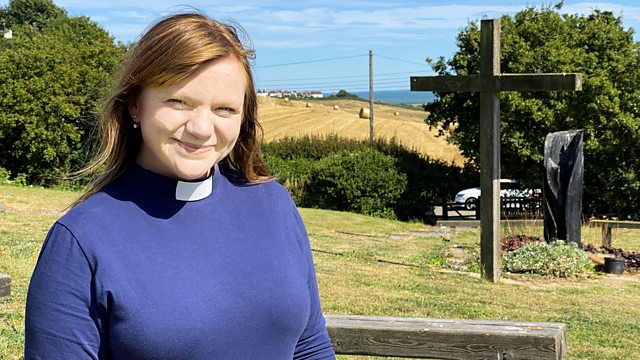 Celebrating the Salvation Army
Kate Bottley visits the Salvation Army's Hadleigh Farm in Essex to celebrate over 150 years of this Christian denomination, which is still going strong in the 21st century.
The Rev Kate Bottley visits the Salvation Army's Hadleigh Farm in Essex to meet the staff and find out about the work of the farm in the past and the present. One thing Hadleigh has been doing during the current pandemic is food distribution, and we see that in action at a local corps in Basildon, where Lizette and Paul Williams hand out food to those who need it. Kate also meets Daniel Holland, an officer in the Salvation Army homelessness unit who has been working as a nurse on a Covid-19 ward. He ended up catching coronavirus but has now fully recovered. We find out about the challenges and rewards this experience has had on his faith.
We talk to two members of the International Staff Songsters (ISS), the current conductor, Dorothy Nancekievill, and Lesley Nicholson, who is also a prison chaplain, about the effect music can have on audiences. Kate also joins Zena Österberg and her dance group to take part in Timbreltastic, a joyous combination of dance, music and praise.
Plus music from congregations across the country, with hymns including Strength Will Rise and For the Beauty of the Lord, and the Salvation Army's International Staff Songsters performing three hymns especially for us.
Credits
| Role | Contributor |
| --- | --- |
| Presenter | Kate Bottley |
| Presenter | JB Gill |
| Executive Producer | Cat Lewis |
| Executive Producer | Emyr Afan |
| Series Producer | Matthew Napier |
| Producer | Andrew Fenner |
| Production Company | Avanti Media |