Main content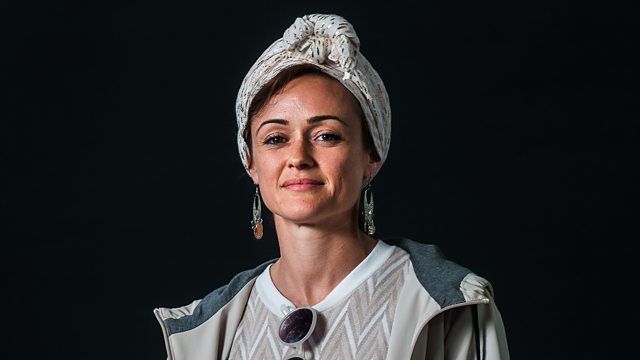 Protest Slogans
Playwright Sabrina Mahfouz, sitting in for Michael Rosen, talks about the provocative language of protest slogans with artist Zoe Buckman and writer Siana Bangura.
Playwright Sabrina Mahfouz, sitting in for Michael Rosen, talks about the provocative language of protest slogans with artist Zoe Buckman and writer Siana Bangura.
Image copyright : Greg Morrison
Sabrina Mahfouz is a writer and performer, raised in London and Cairo. She is a Fellow of the Royal Society of Literature (FRSL) and resident writer at Shakespeare's Globe Theatre. Her most recent theatre show was A History of Water in the Middle East (Royal Court) and her most recent publications as editor include Smashing It: Working Class Artists on Life, Art and Making it Happen (Saqi) and Poems From a Green and Blue Planet (Hachette Children's).
Siana Bangura: sianabangura.com @Sianaarrgh
Siana Bangura is a writer, producer, performer and community organiser hailing from South East London, now living, working, and creating between London and the West Midlands. Siana is the founder and former editor of Black British Feminist platform, No Fly on the WALL; she is the author of poetry collection, 'Elephant'; and the producer of '1500 & Counting', a documentary film investigating deaths in custody and police brutality in the UK. Siana works and campaigns on issues of race, class, and gender and their intersections and is currently working on projects focusing on climate change, the arms trade, and state violence. Her recent works include the short film 'Denim' and the play, 'Layila!'. Across her vast portfolio of work, Siana's mission is to help move marginalised voices from the margins, to the centre.
Zoe Buckman: zoebuckman.com
Zoë Buckman (b. 1985 Hackney, East London) is a multi-disciplinary artist working in sculpture, installation, and photography, exploring themes of Feminism, mortality, and equality.
Notable solo shows have included No Bleach Thick Enough, at Pippy Houldsworth Gallery, London, Heavy Rag at Fort Gansevoort Gallery New York, Let Her Rave at Gavlak Gallery Los Angeles, Imprison Her Soft Hand at Project for Empty Space, Newark; Every Curve at PAPILLION ART, Los Angeles; and Present Life at Garis & Hahn Gallery, New York.
Group shows include those at The Museum of Art and Design NYC, MOCA Virginia, The Camden Arts Centre, London, The Studio Museum in Harlem, The Children's Museum of the Arts, Paul Kasmin Gallery NY, Goodman Gallery South Africa, Jack Shainman Gallery NY, Monique Meloche Chicago, NYU Florence Italy, Grunwald Art Gallery, Indiana University, and the Democratic National Convention, Philadelphia, the National Center for Civil and Human Rights, Atlanta, GA and The National Museum of African-American History & Culture, Washington, DC
Buckman studied at the International Center of Photography (ICP), was awarded an Art Matters Grant in 2017, The Art Change Maker Award 2019 at The New Jersey Visual Arts Center, and The Art and Social Impact Award 2020 at Baxter St NYC, and completed a residency at Mana Contemporary in 2017.
Public works include a mural, We Hold These Truths To Be Self-Evident, in collaboration with Natalie Frank at the Ford Foundation Live Gallery of New York Live Arts in NYC. In February 2018 Buckman unveiled her first Public Sculpture presented by Art Production Fund on Sunset Blv, Los Angeles, a large scale outdoor version of her neon sculpture Champ, which has been up for three years.
Buckman lives and works in Brooklyn, NY.
Last on
Broadcasts