Main content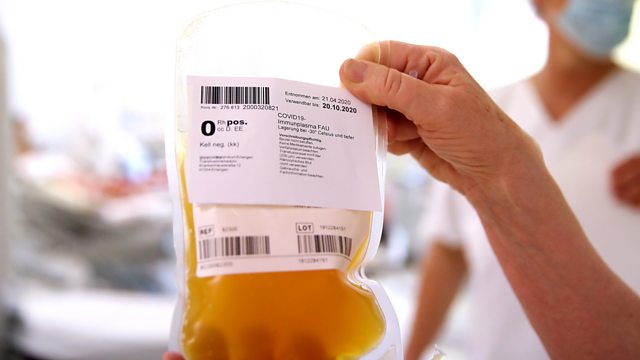 Covid plasma therapy
Questioning claims about a Covid-19 treatment, breast cancer screening, and 18th century sex workers.
Donald Trump says allowing the emergency use of blood plasma therapy for coronavirus patients will save "countless lives" and is "proven to reduce mortality by 35%". We look at the evidence.
Amid talk of coronavirus being back on the rise in the UK, what does the data show? Could screening for breast cancer from the age of 40 save lives? And can it really be true than one in five women in 18th century London made a living selling sex?
Last on