Main content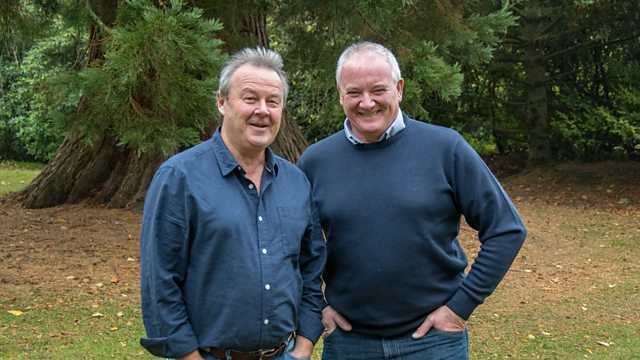 Cycling and Nature Recovery
Join Mark Stephen and Laura Guthrie for the latest outdoor activities from Shetland to the Borders, plus the key stories for those who live and work in the countryside.
Our midweek Scotland Outdoors podcast this week features one of Scotland's leading nature writers and poets, Kathleen Jamie. We have an excerpt of Kathleen talking about contemporary nature writing and her new collection of just that.
Have you taken up cycling during lockdown? It seems many of us have if the shortage of new bikes is anything to go by. Mark finds out more from his local bike shop.
And continuing our cycle theme we chat live to Rashid Khaliq from SoulRiders, the community based organisation that earlier this week unveiled Scotland's first-ever e-cargo bike delivery service. They also refurbish donated bikes and carry out repairs.
Earlier this week the Scottish Wildlife Trust along with RSPB Scotland and WWF Scotland released a Nature Recovery Plan. Laura Guthrie finds out more about the 11-step plan that aims to create jobs, boost local economies and improve public health while protecting the planet.
Helen Needham heads out on her bike to see how the cycling experience has changed since the quiet roads of lockdown.
And we're joined live by Chris Oliver, The Cycling Surgeon, to hear whether he thinks the increase in popularity of cycling will continue.
Mark hears about what life at RSPB Loch of Strathbeg was like during lockdown and how the reserve staff have prepared to welcome back visitors.
Our BBC Radio Scotland colleague Anna Miles takes us on a walk around her Glasgow neighbourhood. She found she got to know it better than she ever thought she would during lockdown.
And we're joined by a live guest who can reveal what this week's mystery sound is. Only one clue, it's not a bird…
Last on