Main content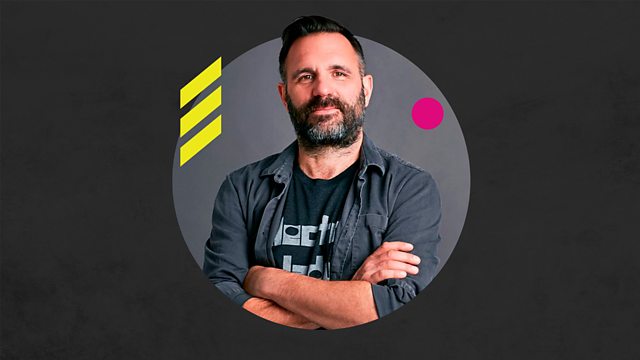 Ep 350 - Richard Herring joins Shaun
Richard Herring chats with Shaun about his Radio 4 drama Relatively and producer Francesca Moody from Shedinburgh Festival talks us through their August performance plans
Shaun gives another caller the chance to tell their Claim to Fame on air in Small Claims Court and Matt Everitt has the latest Music News. Plus, Richard Herring chats with Shaun about the current series of his Radio 4 drama Relatively, in which he stars alongside Alison Steadman and Phil Davies. All this alongside another Album of the Day track from the new All We Are album – Providence. Plus, producer Francesca Moody from Shedinburgh Festival talks us through their August performance plans. With this year's Edinburgh festival cancelled, Moody; who was the producer of the hit Fleabag has unveiled an online festival of theatre, comedy and music – broadcast live from sheds. She tells Shaun all about it in the final hour of the programme.
Last on
Music Played
sir Was

&

Casper Clausen

Flyder

The Bar‐Kays

Shake Your Rump To The Funk

Nubiyan Twist

24-7 (feat. Ego Ella May)

Emma-Jean Thackray

Open (Remix) (feat. Blu)

James

Nothing But Love (6 Music Session, 17 Mar 2016)

Marlowe

Future Power Sources

Marlowe 2.
Mello Music Group.

Gorillaz

19-2000 (Soulchild Remix)

Now 49 (Various Artists).
Now.

Sophie Hunger

Alpha Venom

Supermoon/Caroline International.

Nightmares on Wax

70s 80s

James Blake

Are You Even Real?

The Motors

Dancing The Night Away

Elvis Costello

&

The Attractions

High Fidelity

This Is the Kit

This Is What You Did

All We Are

Beauty In Loss

Foals

Red Socks Pugie

CD SINGLE.
Transgressive Records.
1.

The Goa Express

Be My Friend

Tom Robinson Band

2-4-6-8 Motorway

Tame Impala

Lost In Yesterday

Pan Amsterdam

Carrot Cake (feat. Guts)

Sampa the Great

Time's Up (feat. Krown)

Guru

Le Bien, Le Mal (feat. MC Solaar)

Jazzmatazz Vol. 1.
Chrysalis.
Broadcast