Main content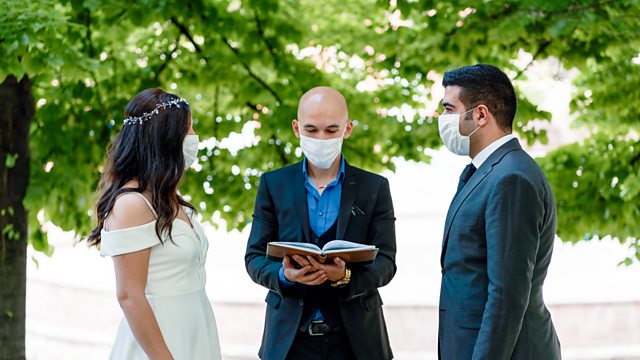 Homelessness Rise; Credit Unions; Covid Weddings
How are wedding businesses coping - in what would usually be their busiest month?
Tackling homelessness was a big priority at the start of the pandemic because of the risk of spreading Covid 19. Thousands of people who were sleeping in hostels, night shelters or on the streets were found more permanent places to stay. But now charities in England are warning that they're seeing a spike in the numbers of people out on the streets again. We'll hear from Connor who we first spoke to in April - he was left sleeping rough back when the lockdown started, and also speak to the national charity Crisis about their concerns for the future.
At times of recession, when money gets tight - credit unions often get new members as people seek alternative ways to get finance rather than High Street banks. It's because they offer loans to people who might otherwise have to get high interest credit from a payday lender or a loan shark.
Bradford and District Credit Union's is already prepared for that - it's offering members a new account which opens with £500 in it, £450 of which is an interest free loan. We'll hear more about how it works and how successful it's been.
August is usually the busiest month for the wedding industry, but it's been estimated that the pandemic has meant up to 70 thousand ceremonies have been cancelled or postponed. The National Association of Wedding professionals that in a normal year, there'd be a quarter of a million weddings, contributing more than 10 billion pounds to the economy. We'll speak to one bride from Leicester and also Siobhan Craven-Robins from the National Association of Wedding professionals.
Presenter: Melanie Abbott
Producer: Jess Quayle
Last on
Broadcast