Main content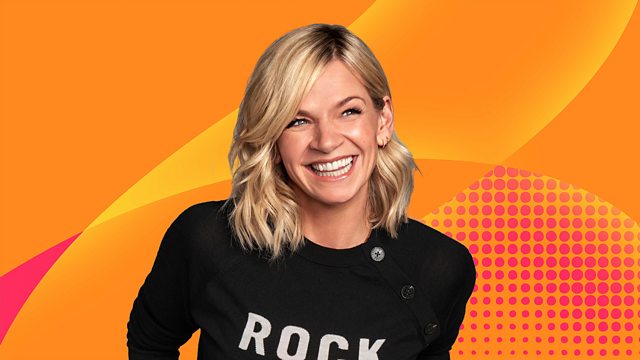 Maximum Music Monday
Wake up and embrace the day with Zoe Ball and the team. Zoe keeps the tunes rolling on Maximum Music Monday.
Wake up and embrace the day with Zoe Ball! Between 8 am and 9 am Zoe keeps the tunes rolling on Maximum Music Monday. And Zoe plays three disco classics from her personal collection in the Disco Ball at 8.30!
Zoe chats to comedian Chloe Petts about Shedinburgh, the virtual alternative to the Edinburgh Fringe Festival that is happening in sheds across the country.
Plus, Zoe speaks to listeners Stephen and Joy about their exciting Mundane Monday plans.
Along with Tina Daheley on news, Richie Anderson on travel and Mike Williams on sport, she and the team have the best start to your morning. With celeb guests, quizzes, headlines, tunes chosen by listeners, and more music that you can shake a glitterball at!
There's also a daily Pause For Thought from Father Brain D'Arcy and listeners on the line, as Zoe entertains the nation with fun for the family!
Last on
Music Played
Earth, Wind & Fire

Let's Groove

15th Anniversary Music Celebration (Various Artists).
Rhino.

Keith Urban

Superman

The Speed Of Now Pt. 1.
Capitol Nashville.

Christopher Cross

Ride Like The Wind

Christopher Cross.
Warner Bros.

DNCE

Cake By The Ocean

(CD Single).
Republic.
1.

Nina Simone

Feeling Good

Sex And The City (Various Artists).
Columbia.

Billy Ocean

Red Light Spells Danger

Billy Ocean - Love Is For Ever (L.I.F.
Jive.

Wham!

The Edge Of Heaven

Wham - The Best Of Wham!.
Epic.

Kylie Minogue

Say Something

Toto

Africa

The All Time Greatest Rock Songs ....
Columbia.

Bananarama

&

Fun Boy Three

Really Saying Something

Bananarama - Deep Sea Skiving.
London.

Justin Timberlake

Mirrors

Kygo

&

Tina Turner

What's Love Got To Do With It

Michael Bublé

Haven't Met You Yet

KT Tunstall

Black Horse and the Cherry Tree

(CD Single).
Relentless Records.

The Jacksons

Can You Feel It

Fantastic 80's Go For It! - Various.
Parlophone.

Jason Derulo

Take You Dancing

Shakira

Whenever, Wherever

Bobby Brown

Two Can Play That Game

Now 30 (Various Artists).
Now.

Indeep

Last Night A DJ Saved My Life

Soul Weekender (Various Artists).
Crimson.

Odyssey

Going Back To My Roots

The Crusaders

Street Life

The Very Best Of Randy Crawford.
Dino.

Anne‐Marie

To Be Young (feat. Doja Cat)

Eternal

Power of a Woman

Eternal - Greatest Hits.
Chrysalis.

Roy Orbison

I Drove All Night

Now That's What I Call Music Vol.22.
Now.

One Direction

What Makes You Beautiful

AR Rahman

&

The Pussycat Dolls

Jai Ho! (You Are My Destiny) (feat. Nicole Scherzinger)

Dion

Runaround Sue

The Wanderers (Original S/Track).
Sequel Records.

Anastacia

I'm Outta Love

(CD Single).
Epic/Daylight.
Pause For Thought: 'success has many parents; failure is always an orphan'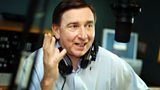 God must have a wonderful sense of humour. Down here we get caught up in so much nonsense; yet God continues to love us, forgive us and laugh with us.
Isn't it a pity then that we don't seem to have the same ability to laugh at ourselves? I believe a sense of humour is a major defense against minor worries. 
As we know, success has many parents; failure is always an orphan. That could be the point this unknown author was making when he highlighted how ridiculous it is to attempt to capture Jesus in our own small corner of the universe. 
I hope his parable will give you a laugh this morning; but don't laugh so loudly that you miss the point he's making. Who can really say: 'Jesus is ours and ours alone?'
The Italians are convinced Jesus had to be Italian because -: He talked with his hands; He made sure everyone got the best wine and he was constantly sharing meals with anyone, anywhere, anytime.
As with everything new, Californians made a strong claim on Jesus too -: He dressed like a hippy with long hair. He wore sandals and He founded another religion.
Not to be outdone, the Irish are convinced Jesus had to be one of us because -: He remained a bachelor all his life; he lived with his mother until he was 33; he was sure his mother was a saint and his mother was sure He was God.
But the most compelling claim of all comes from those who are convinced Jesus was just a mother. He was called on to feed a multitude at a moment's notice; He kept on trying to get the message across to a bunch of men who hadn't a clue. And even when he was dead, He rose again, because there was still more work to do.
Now you can either be upset at what you perceive to be irreverent; or you can take your cue from St Paul who said: "I have become all things to all people, so that I might by all means save some." (I Cor:9:19).
Broadcast