Main content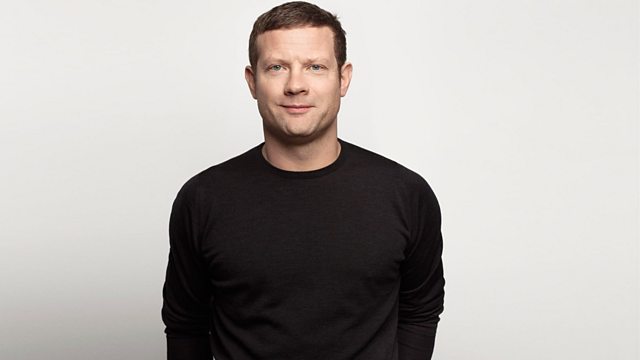 Dermot O'Leary sits in
Wake up and embrace the day with Dermot O'Leary and the team.
Wake up and embrace the day with Dermot O'Leary and the team.
Along with Tina Daheley on news, Richie Anderson on travel and Mike Williams on sport, she and the team have the best start to your morning. With celeb guests, quizzes, headlines, tunes chosen by listeners, and more music that you can shake a glitterball at!
There's also a daily Pause For Thought and listeners on the line, as Dermot entertains the nation with fun for the family!
Last on

Music Played
Bryan Ferry

Let's Stick Together

Bryan Ferry/Roxy Music - Street Life.
Eg.

Kylie Minogue

Say Something

DISCO.
BMG Rights Management (UK) Ltd..

James Ingram

&

Michael McDonald

Yah Mo B There

Duets - 36 Of The World's Greatest Ev.
Telstar.

Girls Aloud

Can't Speak French

Sia

Chandelier

Now That's What I Call Music! 88 (Various Artists).
Now.
1.

ABBA

Summer Night City

Abba - More Abba Gold.
Polydor.

Joel Corry

&

MNEK

Head & Heart

(CD Single).
Perfect Havoc.

The Cardigans

My Favourite Game

Q The Album (Various Artists).
Virgin.

Cat Stevens

(Remember The Days Of The) Old Schoolyard

The Very Best Of Cat Stevens.
Island.

Noel Gallagher's High Flying Birds

AKA... What A Life!

(CD Single).
Sour Mash Records.
1.

Keith Urban

Superman

The Speed Of Now Pt. 1.
Capitol Nashville.

Diana Ross

Love Hangover

Diana Ross & The Supremes - 40 Motown.
Polygram Tv.

Martha and the Muffins

Echo Beach

The Best Summer Ever (Various Artist.
Virgin.

Mark Ronson

Uptown Funk (feat. Bruno Mars)

(CD Single).
Columbia.
001.

The Killers

My Own Soul's Warning

Imploding The Mirage.
Island Records.

Rod Stewart

Da Ya Think I'm Sexy?

The Best Of Rod Stewart.
Warner Bros.

Take That

Never Forget

Now That's What I Call Music 1995 (Various Artists).
Now.

Fleetwood Mac

Don't Stop

50 Years - Don't Stop.
Warner Bros.
009.

Will Ferrell

&

My Marianne

Husavik (My Hometown)

Eurovision Song Contest: The Story Of Fire Saga O.S.T. (Various Artists).
Arista.

Sugababes

Push The Button

Tom Walker

Just You & I

What A Time To Be Alive.
Relentless Records.

Kirsty MacColl

Days

The Best Summer Ever (Various Artist.
Virgin.

Basement Jaxx

Do Your Thing

Katie Melua

A Love Like That

Album No. 8.
BMG Rights Management (UK).

Keane

Somewhere Only We Know

(CD Single).
Transcopic Records.

Owl City

Fireflies

(CD Single).
Island Records.
1.
Pause For Thought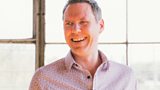 From Sheridan Voysey, Writer: 
A few years ago, researchers did a fascinating experiment. Wanting to know when people would step in to help a stranger, they asked participants to watch a woman named Elaine experience a series of mild electric shocks. The observers were told a little about Elaine beforehand, including her personal values and interests. The experiment began. But in a pre-arranged dramatic twist, Elaine started exaggerating her response to the shocks, prompting an assistant to walk in and suggest one of the observers take her place. It turned out those who shared Elaine's values and interests were four-times more likely to step in than those who didn't. 
Of all the stories Jesus told, the Good Samaritan is probably his most famous, inspiring artists from Rembrandt to Billy Bragg, and the creation of innumerable hospitals and charities. A man is beaten up and left for dead. A priest walks past and does nothing. So does a lawyer. Then a Samaritan comes by. In that day he's despised because of his race and beliefs, but he carries the beaten man to hospital and pays for his recovery. The story is shocking because it goes against the tendency revealed in that experiment. A person steps in who is least like the person he helps. 
True Good Samaritan acts are equally shocking when they happen today. I think of the group of Israeli women who smuggled some Palestinians onto a West Bank beach so they and their children could swim in the sea—a small gesture that came at great personal risk. I think of the Muslim man in New York who stepped in when a Jewish couple was racially abused, and our own Patrick Hutchinson—a black protestor stepping in to carry a white counter-protestor to safety. Given our propensity to only help people like ourselves, I can imagine Jesus pointing to each of these people and saying, "That's what I mean." Black, white. Liberal, conservative. Believer of this kind or that. In a time of raised voices and clenched fists, maybe the real measure of our humanity is whether we can step in to help those who don't look, think or believe like us.
Broadcast