Main content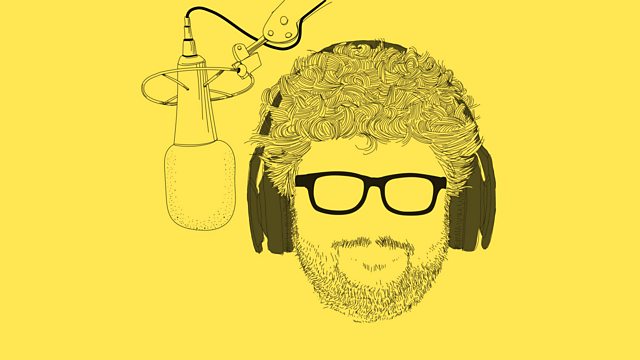 Is it canon?
The classical music canon - who decides what's in and what's out? Can it and should it change?
The classical music canon - who decides what's in and what's out? Can it and should it change?
Bach, Beethoven, Brahms - widely regarded as permanent fixtures in the generally accepted canon. But what about the Chevalier de Saint-Georges, Louise Farrenc or Steve Reich?
Tom Service looks at how and why certain composers and pieces of music became part of an established canon, and how things are changing over time, especially with the desire to see better representation of women and composers from more diverse backgrounds in the mix.
With writer and historian Katy Hamilton and oboist and researcher Uchenna Ngwe.
Last on
Music Played
Starlet Djs

Can't Stop Dancin

Performer: Starlet Djs.

Ludwig van Beethoven

Symphony no. 5 in C minor Op.67

Conductor: Teodor Currentzis. Performer: Musica Aeterna Orchestra.

Louis Spohr

Nonet in F major Op.31 for wind quintet, string trio & double bass

Performer: Ensemble 360.

Wolfgang Amadeus Mozart

Symphony no.40 (K.550) in G minor, arr. Swingle for vocal ensemble

Performer: Riccardo Minasi. Performer: Ensemble Resonanz.

HM.
Harmonia Mundi 90262930DI.

Louise Farrenc

Sextet in C minor Op.40 for piano and wind

Performer: Les Vents Français.

WARNER CLASSICS.
Warner Classics 2564 62318-5.

Joseph Bologne de Saint-Georges

Concerto no. 10 in G major for violin and orchestra

Conductor: Kevin Mallon. Performer: Zhou Qian. Performer: Toronto Camerata.

Joseph Haydn

Quartet in D major Op.64`5 (Lark) for strings

Performer: Amadeus Quartet.

Gioachino Rossini

William Tell - opera in 4 acts

Conductor: Claudio Abbado. Performer: Chamber Orchestra of Europe.

DG 431653-2.
DG 431653-2.

Wolfgang Amadeus Mozart

Hooked on Classics

Orchestra: Royal Philharmonic Orchestra. Conductor: Louis Clark.

Johann Pachelbel

Canon and gigue in D major for 3 violins and continuo

Performer: Daniel Hope.

William Byrne

Paranormal Drone B

Performer: William Byrne.

Ludwig van Beethoven

Symphony no. 6 in F major Op.68 (Pastoral)

Conductor: Sir John Eliot Gardiner. Performer: Orchestre Révolutionnaire et Romantique.

Wolfgang Amadeus Mozart

Symphony no. 41 in C major K.551 (Jupiter)

Conductor: Frans Brüggen. Performer: Orchestra of the Eighteenth Century.

Wolfgang Amadeus Mozart

Symphony no. 17 in G major K.129

Performer: Trevor Pinnock. Performer: The English Concert.

Archiv.
Archiv 471 666-2.

Alexander von Zemlinsky

Sinfonietta Op.23

Conductor: James Judd. Performer: New Zealand S O.

Georg Philipp Telemann

Overture (Suite) in C major TWV.55:C3 (Hamburger Ebbe und Fluth (Wasser-overture)) [2 ob, 2 hn & str]

Performer: Ensemble Zefiro.

Ambroisie.
Ambroisie AMB9946.

Florence Price

Symphony no. 3 in C minor

Conductor: Valentina Peleggi. Performer: BBC National Orchestra of Wales.

Johann Sebastian Bach

Canon triplex a 6 BWV.1076

Performer: Fretwork.

Ludwig van Beethoven

Symphony no. 3 in E flat major Op.55 (Eroica)

Conductor: Sir John Eliot Gardiner. Performer: Orchestre Révolutionnaire et Romantique.

Robert Farnon

The Westminster waltz for orchestra

Conductor: Barry Wordsworth. Performer: BBC Concert Orchestra.

Franz Schubert

Erlkönig D.328

Singer: Matthias Goerne. Performer: Andreas Haeifliger.

Harmonia Mundi.
HMC902141.

Madonna

Material Girl

Warner Bros.
9362-47901-2.

Johann Strauss II

An der schonen, blauen Donau - waltz Op.314 for orchestra with chorus ad lib.

Conductor: Mariss Jansons. Performer: Vienna Philharmonic.

Johannes Brahms

Symphony no. 4 in E minor Op.98

Conductor: Sir Simon Rattle. Performer: Berlin Philharmonic Orchestra.

EMI.
EMI 509992 67254 2 0.

Nikolai Rimsky-Korsakov

Russian Easter festival [Svetliy prazdnik] - overture Op.36

Music Arranger: Igor Markevitch. Performer: Royal Concertgebouw Orchestra.

Philiips.
Philips 4226432.

Anton Bruckner

Symphony no. 7 in E major

Conductor: Donald Runnicles. Performer: BBC Scottish Symphony Orchestra.

Friedrich Dotzauer

12 Etudes (Exercises) Op.158 for cello solo

Performer: Anner Bylsma.

Sony G0100030676550.
Sony G0100030676550.

Antonio Pasculli

Grand concerto on themes from Donizetti's 'La Favorita' in F major for oboe and piano

Performer: Burkhard Glaetzner. Performer: Berliner Symphoniker. Conductor: Claus Peter Flor.

Samuel Coleridge-Taylor

4 African dances for violin and piano

Performer: Andrew Harley. Performer: John Fadial.

Barbara Strozzi

I baci for 2 voices and continuo

Performer: Musica Secreta.

Amon Ra records C.
DSAR61.

Élisabeth Jacquet de La Guerre

Suite in G major for keyboard [from "Pieces de clavecin",1707]

Performer: Karen Flint.

Julius Eastman

Gay guerilla for 4 pianos

Performer: David Friend. Performer: Emily Manzo. Performer: Jace Clayton.

Iannis Xenakis

Pleiades for percussion ensemble

Performer: Kroumata Percussion Ensemble.

Jerry Herman

I Am What I Am

Music Arranger: N/A. Performer: Gloria Gaynor.

Hue and Cry

Labour Of Love

Janelle Monáe

Tightrope

Performer: Janelle Monáe.

Bad Boy Records.
PROMO-PROMO.

Franz Liszt

Etudes d'execution transcendante S.139 for piano [based on S.137-8]

Performer: Alice Sara Ott.

Deutche Grammophon.
DG 4779181.

George Walker

Sonata no. 1 for piano

Performer: Natalie Hinderas.

Billy Mayerl

The Continental, transc. for piano [after Magidson/Conrad]

Performer: Peter Skellern.
Broadcasts