Main content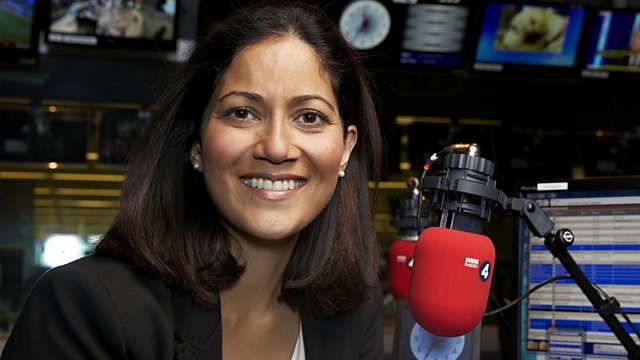 04/08/2020
Mishal Husain introduces pieces on: the tricky futures for Welsh cheese-making and Scottish wool, the legacy of brain surgery, a fraternal burial and a missing buzz in the stands.
In the latest programme of the monthly series, Mishal Husain introduces dispatches from journalists and writers around the United Kingdom reflecting contemporary life.
When lockdown dramatically curtailed orders, those businesses providing perishable products suffered particularly badly. Artisan cheese-makers had been growing in rural Wales creating much needed jobs there in recent years. But what does the future hold? BBC Radio Cymru's Garry Owen visited one cheese-maker in Carmarthenshire to find out.
As well as foodstuffs, farmers responsible for other products - such as wool - have been affected by the consequences of Covid-19. In places like the Scottish borders, where sheep are currently being shorn, fleeces are worth nothing - even less than that after allowing for their transport. John Forsyth has been to the Ettrick Valley in the Scottish borders and spoke to producers and wool graders.
What is it like to like with the after-effects of brain surgery? Each year at this time, the children's writer, Caroline Golding, reflects on the removal over twenty years ago of a tumour she had and how her thinking about the experience and what it meant has evolved.
Finally being able to bury his brother whose funeral took place just before lockdown has prompted Martin Vennard to consider how the place where they both lived still tells the story of the times they shared.
And Tim Hartley, profoundly missing his regular visit to the Cardiff City Stadium to watch his favourite team play in the EFL Championship, understandably jumped at the chance to see them recently in a vital match. But the experience for this football veteran turned out to be a salutary one.
Producer Simon Coates
Last on
Broadcasts