Main content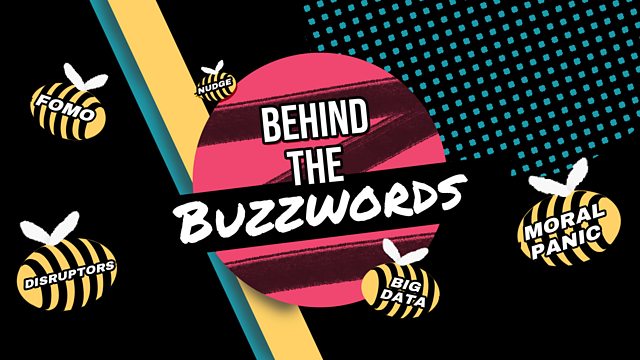 Big Data
David Cannadine tells the story behind the buzzword Big Data, which was inspired by George Orwell's Big Brother.
David Cannadine tells the story behind the buzzword Big Data.
Throughout history, numerical information has been gathered in efforts to understand human behaviour, but the computer revolution changed the ways information can be collected and analysed, opening the gates to the Big Data era.
This deceptively simple buzzword probably originated in Silicon Valley in the 1990s, but the first academic reference to Big Data came in a paper written in 2003 by Francis Diebold, an economist at the University of Pennsylvania. He explains to David how he was inspired by George Orwell's Big Brother when he first used the term, as the data we now generate is being collected with every click we make.
In 2012, Big Data entered the mainstream when it was discussed at the World Economic Forum in Davos. In March that year, the American government provided $200 million in research programs for Big Data computing. Soon afterwards, the term was included in the Oxford English Dictionary for the first time.
But as David explains, it isn't so much the data that's important, it's what you do with it that counts. With the evolution of Big Data came new buzzwords like Data Science, Big Data Analytics, Machine Learning and AI, which describe new ways of analyzing the new data sets to which we now have access. As a result, Big Data has been hailed for its potential to improve decision-making in fields from business to medicine, allowing judgments and evaluations to be based increasingly on information and analysis rather than intuition and insight.
'Knowledge is Power' wrote Sir Francis Bacon; but perhaps the modern day equivalent is 'Data is Power'. Political scientist Matthew Longo from Leiden University uses the term 'dataveillance' to show how the model of statecraft is changing in the Big Data era. Today, surveillance tracks individuals through their data and there is a race for data in the way that there was once a race for oil.
There are so many places where Big Data is changing the way things work, including how we tackle diseases like Coronavirus. Rowland Kao, Professor of Veterinary Epidemiology and Data Science at the University of Edinburgh, who has been working with Public Health Scotland on Coronavirus modelling, explains how Big Data is being used to understand and fight the pandemic.
With Francis Diebold, Hetan Shah, Matthew Longo, Helen Margetts and Rowland Kao.
Researcher: Joe Christmas
Produced by Melissa FitzGerald
A Blakeway Production for BBC Radio 4
The series is made in collaboration with The British Academy.
Last on
Broadcasts