Main content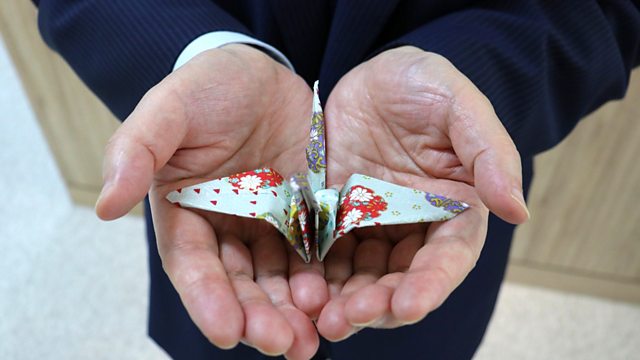 Remembering Hiroshima and Nagasaki 75 years on; Sheffield Cathedral Choir; Hajj in lockdown
75 years after the bombing of Hiroshima and Nagasaki, Edward Stourton talks to the former president of Ireland Mary Robinson about the threat of nuclear proliferation.
This week is the 75th anniversary of the atomic bombing of Hiroshima and Nagasaki. A group of international leaders founded by Nelson Mandela called 'The Elders' is calling on people across the globe to reflect, pause and recognise the scale of the nuclear tragedy and they are inviting people to join them in crafting an origami paper crane and adding a message of hope. Mary Robinson, former President of Ireland, is an Elder and she tells Edward Stourton why the unravelling of nuclear arms controls and the escalation of nuclear proliferation is still a global existential threat.
The decision by the Dean and Chapter of Sheffield Cathedral to disband the choir has been criticised by former choir members and parents of current singers. They tell us why they are unhappy about the move to refresh the cathedral's musical offering and build a choir that reflects the diversity of the city. The Dean, the Very Reverend Peter Bradley joins us live to explain why he had to close this choir so he can 'build the best, if not the best cathedral choir in the UK'.
In normal times nearly two and a half million pilgrims from around the world would be expected in the Saudi Arabian cities of Mecca and Medina for the week-long Hajj. Last month Saudi authorities banned international visitors in an effort to limit the spread of Covid-19. Around 10,000 people living in the country have been allowed to attend. BBC reporter Faarea Masud tells Edward that the impact of the cancellation is not only a spiritual blow for those hoping to attend, but it has had a massive impact on businesses too.
Producers:
David Cook
Dan Tierney
Series Producer:
Amanda Hancox
Last on
Broadcast

Pathways to Prayer – Lent Retreat 2021
All the colours of the rainbow