Main content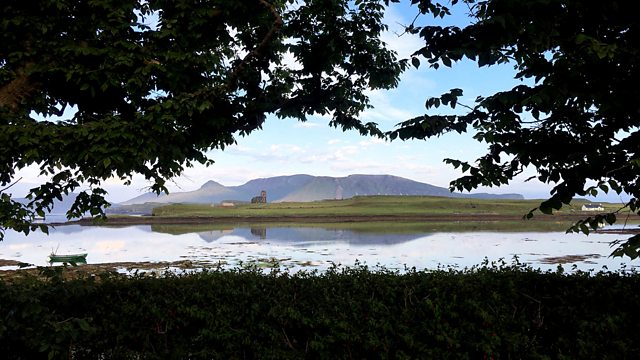 Eilean Chanaigh (Summer on Canna)
Cò ris a tha am beatha coltach agus nan dùbhlain a tha romhpa. An insight into island life in a fragile community with only 16 residents.
Tha Canaigh air a' shuidheachadh ann an cròileanach de cheithir eileannan ris an canar Na h-Eileannan Beag. Chan eil ach sia duine deug a' còmhnaidh air Canaigh, agus tha iad a' crochadh gu mòr ri seirbheis a' bhat-aiseig airson am bith-beò.
Tha sinn a' cur seachad samhradh an cuid a choimhearsnachd airson faighinn a-mach cò ris a tha am beatha coltach agus nan dùbhlain a tha romhpa, o aimsir gu solar-uisge. Tha turasachd riatanach dha'n dòigh-beatha, agus tha iad a' tàladh 15,000 luchd-turais gach seusan.
Agus, gach bliadhna tha Geammannan nan Eilein Bhig a' dol mu chuairt Canaigh, Rùm, Eige agus Muc, agus am bliadhna-sa tha iad a' tilleadh a' Chanaigh airson a chiad uair ann an ceithir bliadhna. An dèan Muc a chuis a-rithist, neo a bheil cothrom aig Canaigh soirbheachadh 's iad aig an taigh?
Sgeul blàth mu bheatha coimhearsnachd cugallach aig a bheil dlùth-cheangal ri chèile.
Canna lies about 25 miles southwest off the coast of Skye in a cluster of four islands known as the Small Isles. But with only 16 residents living across 10 households, and with the lack of easy access to the mainland, Canna is a fragile community.
We spend a summer with the residents to find out what life is like for them and how they cope with the challenges island life throws at them, from weather to water supply. We discover how tourism is a vital part of their economy and how they attract around 15,000 visitors to their island every season.
And high stakes are at play when the Small Isles Island Games are held on Canna for the first time in four years, with teams from Eigg, Muck and Rum competing for the coveted trophy. Will Muck retain their winning streak or will Canna benefit from their home advantage?
A heartwarming insight into a close community working together.
Air a riochdachadh le Midas Media airson BBC ALBA
Aithris is Riochdachadh: Patricia NicLeòid
Stiùireadh is Camara: Scott Brown
Gearradh: Jonny Craigmile
Àrd-Riochdaire: Mairead Chamshron
Produced by Midas Media for BBC ALBA
Narrator & Producer: Patricia Macleod
Director & Cameraman: Scott Brown
Editor: Jonny Craigmile
Executive Producer: Margaret Cameron
In Gaelic with English subtitles