Main content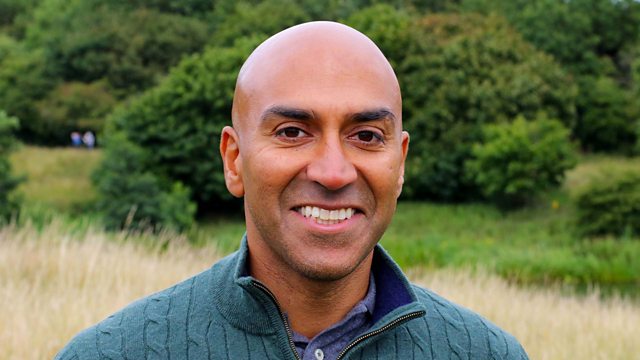 Retina UK
Amar Latif appeals on behalf of Retina UK, a charity that provides support and information for those with inherited sight loss, and also funds research into potential treatments.
Retina UK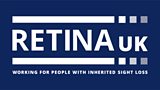 Retina UK is the only UK charity dedicated solely to working for people affected by inherited retinal conditions.
One in 3,000 to 4,000 people in the UK live with these rare conditions which cause progressive sight loss and often lead to blindness.
Imagine being told that you, or your child, will gradually lose your sight and that there is no treatment or cure. Diagnosis can be deeply traumatic and people living with sight loss often experience isolation, depression and anxiety. 
We ensure families affected by inherited sight loss need not face the future alone.
The information and support we provide through our helpline, talk and support service and events helps people lead better lives. We are supported by wonderful volunteers, who share their personal experience of inherited sight loss to make a difference for others.
Just 1.3% of national research funding in the UK is allocated to ophthalmology. Retina UK has been one of the leading funders of vital research into the causes of, and treatments for, these life-changing conditions since the 1970s, investing more than £16 million. 
Huge advances have been made and the first treatment became available on the NHS in 2020. This is an exciting development and brings real hope, but it is only suitable for around 100 people with one specific genetic defect. With more than 260 faulty genes identified there is a very long way to go.
We receive no statutory funding and rely on the generosity of donors and fundraisers to continue our vital work.  Please support our appeal.
Amar Latif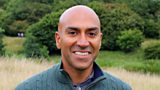 Imagine a couple in a doctor's surgery with their four-year-old who they have just heard will be blind by his teens. There is no treatment. They were devastated, concerned by what life limitations their child might face. That child was me.
Aged 18 I woke up and could no longer see my family's faces. I was frightened. It felt like the world had ended.
Every day hundreds of people around the UK lose their sight. They have that feeling too. But I am living proof that while some things may be difficult with a visual impairment, with the right support they are not impossible.
Retina UK provides that support, so that all those affected by an inherited retinal condition can fulfil their potential. This amazing charity also funds vital research, which is bringing us ever closer to treatments.
Thank you for watching this Lifeline appeal, please support Retina UK if you can.
Bhavini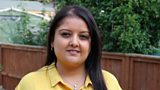 Bhavini Makwana was diagnosed with retinitis pigmentosa aged 17. She hid her sight loss for many years; she was angry and ashamed and became isolated and depressed. It wasn't until 15 years later when she came in contact with Retina UK that she began to accept her condition.
In 2013 she attended her first Retina UK event. Meeting others with inherited sight loss for the first time and learning about the charity's promising research activity was a huge turning point for her. She began fundraising for Retina UK and volunteering on the charity's helpline.
The mum-of-two is now an Ambassador for the charity and dedicates her time to empowering others with inherited sight loss to grow their confidence and live independent lives.
Bhavini says Retina UK helped her find her confidence and made her realise she could still achieve her ambitions.
Russ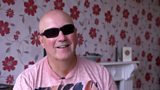 Russ Stephenson, 55, was diagnosed with the inherited retinal condition Choroideremia aged 11.
Sadly, for many years he faced challenges with his sight loss and describes himself as having been "in a dark place". But over the past seven years, with the support of his family and Retina UK, the grandfather has come to terms with his visual impairment and made many positive changes to his life.
Russ has received support through Retina UK's talk and support service and attended the charity's information events and support group meetings. Connecting with others living with sight loss has helped him accept his own situation and he says he now believes he can achieve anything in life.
Russ enjoys his work and travels independently on public transport with the support of his Guide Dog, Sparks. He is also the volunteer co-ordinator for the Retina UK Local Peer Support Group in Birmingham.
The Kearney Family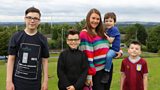 Emily is mum to four boys, aged four to thirteen, two of whom are living with inherited sight loss.
The eldest two, Jack and Oliver, were diagnosed with the inherited retinal condition retinitis pigmentosa. Emily and husband Darren had noticed that Jack was clumsy and often bumped into things and couldn't see at all in dim light.
The diagnosis was devastating and has been challenging to come to terms with it. They describe the Retina UK website as a valuable resource of information to help them understand the condition and has helped her to see that the boys will be able to do a great many things in their lives, just by adapting how they approach them.
The family hope that the research that Retina UK invests in will lead to a better understanding of inherited retinal conditions and possibly treatments that could benefit their family and others affected.
Credits
| Role | Contributor |
| --- | --- |
| Presenter | Amar Latif |
| Series Producer | Hardeep Giani |
| Executive Producer | Rob Unsworth |
| Director | Matthew Pitts-Tucker |