Main content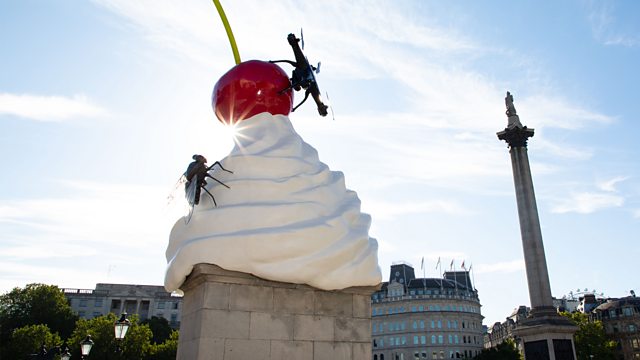 Whipped cream on The Fourth Plinth, Derry Girls creator Lisa McGee, and Booker Prize nominated Avni Doshi
Derry Girls creator Lisa McGee on her TV series The Deceived; Heather Phillipson's whipped cream sculpture in Trafalgar Square; Booker nominated Avni Doshi on her novel Burnt Sugar.
Derry Girls creator Lisa McGee discusses her new TV series - psychological thriller, The Deceived. In the drama, inspired by Hitchcock's Rebecca, Dial M for Murder and other classic films of that time, a student falls for her married tutor and after a shocking death finds herself doubting her own mind.
Sculptor Heather Phillipson on putting whipped cream and a cherry on Trafalagar Square's Fourth Plinth. This morning she unveiled her sculpture, The End - a giant swirl of cream, a cherry, a fly, and a drone that transmits a live feed of the square. It is the thirteenth commission for The Fourth Plinth since the programme began in 1998, and it is also the tallest to date - measuring 9.4m and weighing nine tonnes. The artist joins Kirsty to discuss her vast physical and digital sculpture.
Avni Doshi's debut novel Burnt Sugar has just been longlisted for the Booker Prize, two days before it's UK publication date. Avni discusses her work about a fractious mother-daughter relationship, set in and around Pune in India – in an ashram, a club, and the streets.
Presenter: Kirsty Lang
Producer: Emma Wallace
Last on
The Deceived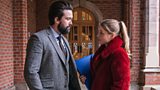 Starts 9pm
Monday 3 August 2020
Channel 5

The End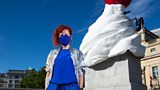 Heather Phillipson with her sculpture The End
Trafalgar Square's Fourth Plinth

Main image and this:
Credit David Parry PA

Avni Doshi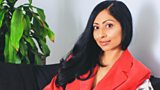 Burnt Sugar
Pub date: 30 July 2020

Photo credit: Sharon Haridas
Broadcast