Main content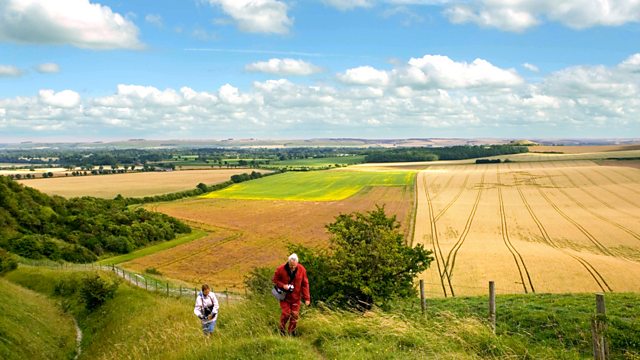 Restoration in the Lake District
Ian Marchant talks to people who are re-imagining the landscape and culture of pockets of the Lake District.
Ian Marchant talks to people involved in re-imagining the landscape and culture of the Lake District, with lines both sinuous and straight.
Lee Schofield of the RSPB has been part of a project to re-meander Swindale Beck, which had become canal-like after years of 'improvement'. Lee is used to the fruits of conservation work taking years, but this time, the results were virtually instantaneous. The team finished work one Friday when it started raining. A flash flood over the weekend brought calls from the onsite supervisor, afraid of disaster: the whole valley was flooded. Lee arrived back on Monday morning to find the river had become a gentle, naturally sinuous stream, with shallow gravel pools for the salmon to use as spawning grounds. The hay meadows on either bank no longer fill with stagnant standing water, and sand and stones don't get washed downstream.
Jim Bliss is the Conservation Manager of Lowther Estates and he is just beginning the estate's journey into ecological restoration, taking up fences, and selling the flock of 5000 sheep. Now they have Longhorn cattle, Tamworth pigs and soon, they hope, reintroduced beavers. There are also bees, which Jim hopes will be a measure of the success of the restoration, responding to the increased biodiversity of the flora with a bigger crop of honey.
Ian loves trains and so does Cedric Martindale, who is keeping alive a dream he has had for twenty-five years, to restore the Penrith to Keswick Rail Line. Nina Berry is a distinctive new playwright based in Cumbria, inspired by the landscape she grew up in. She's been commissioned by Paines Plough and Theatre by the Lake in Keswick, to write a new play in the series: Come To Where I Am.
Producer...Mary Ward-Lowery
Last on
Broadcasts

Podcast
Countryside magazine featuring the people and wildlife that shape the landscape of Britain