Main content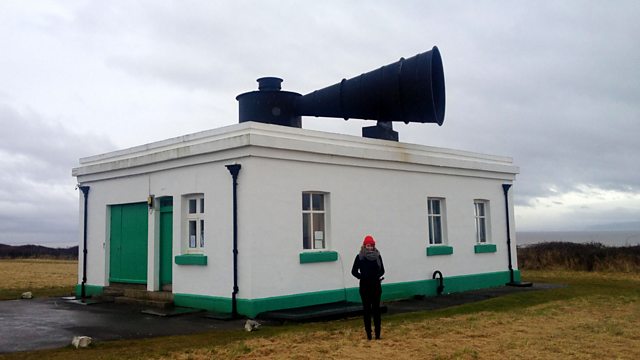 Life, Death and the Foghorn
Jennifer Lucy Allan presents a lyrical eulogy to foghorns, those melancholy disappearing giants of our coastal landscape and soundscape.
What happened to the foghorn, those beloved giants of our coastal landscape and soundscape? There used to be more than 100 foghorns proudly stationed around the British Isles. Now, due to maritime GPS and automation, there are fewer than 20, with the figure falling steadily.
The sound of the foghorn has always induced a melancholic feeling, and perhaps the absence of it only increases that sensation. Music journalist and broadcaster Jennifer Lucy Allan has long been obsessed with the question of what memories and experiences are lost once the foghorn engines are switched off for good. She is a foghorn obsessive, having completed a PhD on their social and cultural history.
Inspired by the Foghorn Requiem, a 2013 art performance by Lise Autogena and Joshua Portway, this programme is a eulogy for the foghorn. Those sharing their lyrical memories and tributes include a sea captain, a recorder player, and a renegade engineer who restores horns in secret.
There is also foghorn-inspired poetry by Ian C Smith and WS Merwin, and original music from Laura Cannell and Femi Oriogun-Williams.
Produced by Jack Howson.
A Reduced Listening production for BBC Radio 4
Last on
Broadcast