Main content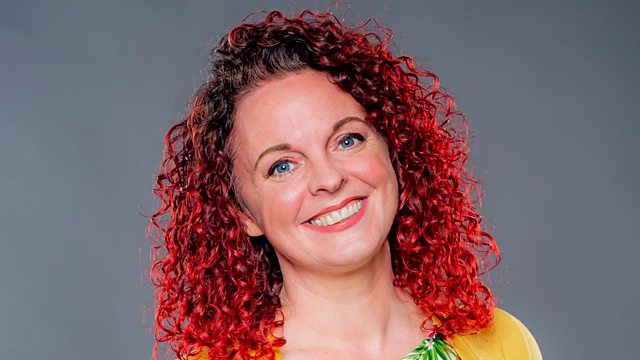 24/07/2020
Nicola speaks to rapper and radio presenter, Ashley 'Dotty' Charles about her new book OUTRAGED: Why Everyone is Shouting and No One is Talking
Nicola's first guest this Friday is rapper and radio presenter, Ashley 'Dotty' Charles. Dotty became the first solo female to host the BBC Radio 1Xtra Breakfast Show in 2016 earning the station record listening figures. She has interviewed everyone from Will Smith to Oprah Winfrey and is now turning her hand to writing with a new book – OUTRAGED: Why Everyone is Shouting and No One is Talking. In this timely book Dotty explores the outrage in social media and how we can channel back to the issues that matter.
Over the last few months we've been hearing all about the individuals and organisations that have really gone that extra mile to make a difference in their local community. Paths for All is developing a campaign called 'Humans of the Walk' gathering doorstep portrait photographs and walking stories from people across the country to help tell the story of how walking has benefited so many in so many ways through lockdown, and keep the interest of walking going as we move forward. We hear from Ian Findlay, the Chief Officer of Paths for All and from people who have benefited.
Our reporter Cameron MacKay visits Edinburgh's Mary King's Close as it reopens with new Covid-19 safety measures in place. We find out what the new experience is like and what life was like in 17th century Mary Kings Close when the plague or Black Death made its way to Scotland.
This year will be The Paisley Art's Institute 132nd annual art exhibition! Built in 1871, it's Scotland's longest running showcase for art work. Despite the limitations of putting on an exhibition during a pandemic, Paisley Arts Institute have created a dynamic virtual exhibition. Nicola chats to Paisley Art Institute's President, Jean Cameron and the "Annuals" Digital Collaborator Andrew Hopkins.
If you have a budding young actor at home, the UK's leading training and opportunities platform for theatre, tv and film STAGEBOX, have opened their doors in Scotland. They are holding online auditions for children and teenagers to take part in their training sessions next February in Edinburgh's Festival Theatre. Nicola finds out all about what's on offer from Stagebox co-founders Emily and LJ Keston and also hears from young actor Lexi who has worked with Stagebox.
Scottish Ballet have launched a new film by choreographer Sophie Laplane. 'Indoors' features 28 doors and 36 dancers and is set to Mozart's 'Papageno, Papagena'. It was rehearsed via Zoom and recorded in lockdown and explores ways we can open our doors to new possibilities. Nicola will be chatting to Sophie Laplane.
Last on
Music Played
Hot Chocolate

You Sexy Thing

ABC

Poison Arrow

Abc - The Lexicon Of Love.
Mercury.

CHVRCHES

The Mother We Share

The Mother We Share.
2012 National Anthem.
1.

Ronan Keating

Life Is A Rollercoaster

Sophie B. Hawkins

Damn I Wish I Was Your Lover

Woman (Various Artists).
Polygram Tv/Sony Tv.

Martha Reeves

&

The Vandellas

Dancing In The Street

Dancing In The Street.
Universal Music Tv.

Gerry Rafferty

Baker Street

Songs Of The Century (Disc 2).
Global Records & Tapes.

Madonna

Like A Prayer

Madonna - Like A Prayer.
Sire.
9.

The Dandy Warhols

Bohemian Like You

Bohemian Like You (CD Single).
Capitol.
7.

Catatonia

Road Rage

The 1999 Brit Awards (Various Artists.
Columbia.
Broadcasts