Main content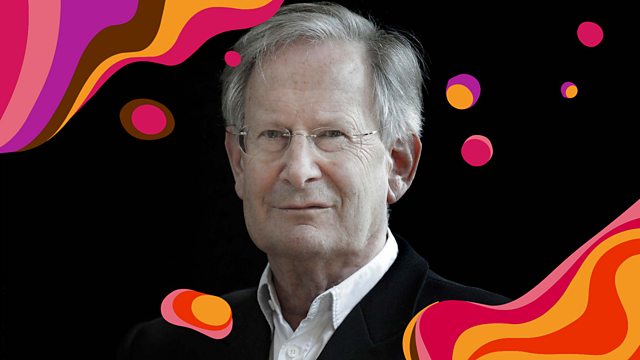 Beethoven's Leonore at the 1996 Proms. Sir John Eliot Gardiner conducts his Orchestre Révolutionnaire et Romantique in a landmark period instrument performance.
Beethoven: Leonore
(From BBC Proms 1996, 16 August)
Beethoven's only opera is a passionate musical protest against political oppression that also celebrates the power of human love. This performance from 1996 of the opera's first version (it was later revised as Fidelio) was only its second ever at the Proms, and the first featuring period instruments. Sir John Eliot Gardiner favoured this earlier version of the work, conceived at a time when Beethoven was fired up by the ideals of Napoleon and the social fragmentation of society in the wake of the French Revolution. This performance came soon after the experience of recording all of Beethoven's symphonies with his Orchestre Révolutionnaire et Romantique. The period instruments, he said, gave the music 'greater transparency of texture, more sharply differentiated character of the instruments and an almost visceral struggle with the musical material.'
Presented by Martin Handley.
Leonore.....Hillevi Martinpelto (soprano)
Florestan.....Kim Begley (tenor)
Rocco.....Franz Hawlata (bass)
Marzelline.....Christiane Oelze (soprano)
Jaquino.....Michael Schade (tenor)
Don Pizarro.....Matthew Best (bass)
Don Fernando.....Geert Smits (baritone)
First Prisoner.....Robert Burt (tenor)
Second Prisoner.....Colin Campbell (baritoner)
Monteverdi Choir
Orchestre Révolutionnaire et Romantique
Sir John Eliot Gardiner (conductor)
In 2020, BBC Radio 3 is bringing together musical greats, from the past and the present, in one extraordinary Proms season. Radio 3 is broadcasting the best of four decades of unmissable Proms concerts.
Last on
Music Played
Ludwig van Beethoven

Leonore Acts I and II

Singer: Hillevi Martinpelto. Singer: Kim Begley. Ensemble: Monteverdi Choir. Ensemble: Orchestre Révolutionnaire et Romantique. Conductor: Sir John Eliot Gardiner.

Ludwig van Beethoven

Leonore Act III

Singer: Hillevi Martinpelto. Singer: Kim Begley. Ensemble: Monteverdi Choir. Ensemble: Orchestre Révolutionnaire et Romantique. Conductor: Sir John Eliot Gardiner.

Ludwig van Beethoven

Horn Sonata in F major, Op. 17

Performer: Alec Frank-Gemmill. Performer: Alasdair Beatson.

Ludwig van Beethoven

Andante favori in F major, WoO 57

Performer: Linda Nicholson.

Ludwig van Beethoven

Eroica Variations Op. 35

Performer: Keiko Shichijo.
Synopsis
In a state prison near Seville, the governor Don Pizarro has arbitrarily imprisoned his enemies, including Florestan, his most dangerous opponent. Florestan's wife Leonore has arrived at the prison in search of her husband, and in the guise of a young man named Fidelio has entered the employment of Rocco the jailer.
ACT I
Rocco's daughter Marzelline has fallen in love with Fidelio and hopes to become his wife (Aria: "0 war' ich schon mit dir vereint"). The young porter Jaquino claims a prior right to Marzelline, but she rejects him (Duet: "Jetzt, Schatzchen, jetzt sind wir allein"). Rocco, too, impressed by the diligence of his new assistant, which he interprets as a sign of devotion to Marzelline, would rather see his daughter united with Fidelio (Trio: "Ein Mann ist bald genommen"). Leonore is appall-ed to see the sentiments she has aroused in Marzelline (Quartet: "Mir ist so wunder-bar"). Rocco advises a speedy wedding and lec-tures the couple on the importance of money for happiness (No. 5 Aria: "Hat man nicht auch Gold beineben"). Fidelio asks permission to assist Rocco in the dungeons, and the jailer promises to procure authorization from Pizarro (Trio: "Gut, Sohnchen, gut").
ACT II
Pizarro appears. He learns from a letter that an inspection of his prisons by the Minister of State is imminent. He determines that Florestan must die (Aria: "Ha! Welch ein Augen-blick!"), and tells Rocco to eliminate him. When the jailer refuses to commit murder, Pizarro orders him to prepare a grave in the dungeon. He will take revenge upon his enemy himself (Duet: "Jetzt, Alter, hat es Eile!"). Marzelline forces Fidelio to discuss matrimony (Duet: "Um in der Ehe froh zu Leben"). Leonore, compelled to remain silent, can only hope to find Florestan soon (Recitative and Aria: "Ach, brich noch nicht"/"Komm, Hoffnung"). The prisoners enter the courtyard (Finale - Chorus: "0 welche Lust"). Rocco has obtained Pizarro's permission (Recitative: "Nun sprecht, wie ging's?"); Fidelio is to help him dig the grave for a prisoner condemned to death (Duet: "Wir miissen gleich zu Werke schreiten"). Impatiently, Pizarro urges Rocco to hurry (Quartet: "Ach Vater, eilt!"), and posts sentinels on the watchtowers (Aria with Chorus: "Auf euch nur will ich bauen").
ACT III
Florestan sits alone in an underground dun-geon, remembering the happy days spent with his wife (Recitative and Aria: "Gott! Welch Dunkel hier!"/"In des Lebens Fruhlings-tagen"). Rocco and Leonore have descended into the dungeon and begin to dig the grave. It is too dark for Leonore to recognize the prisoner, but deeply moved by his plight, she resolves to save him, whoever he may be (Melodrama: "Wie kalt ist es" and Duet: "Nur hurtig fort"). It is not until Florestan asks Rocco who is the governor of the prison, that she recognizes her husband by his voice, but she judges it more prudent not to reveal her own identity and merely gives him some wine to drink (Trio: "Euch werde Lohn"). At a sign from Rocco, Pizarro enters. When he draws a dagger, Leonore throws herself in front of Florestan and threatens Pizarro with a pistol (Quartet: "Er sterbe!"). At this moment the trumpet-call sounds. Pizarro rushes out; Rocco wrests the pistol from Leonore's hand and follows him. Leonore sees all hope vanish, but she and Florestan, overjoyed at being reunited, fall into each other's arms (Recitative and Duet: "Ich kann mich noch nicht fassen"/"O namenlose Freude!"). Calls for revenge are heard from outside (Finale - Chorus: "Zur Rache!"). Believing these to be directed at them, Leonore and Florestan prepare to die together. Rocco enters the dun-geon, escorting the Minister with his retinue, prisoners and people (Chorus and Fernando: "Bestrafet sei der Bosewicht"). The Minister lets Leonore set Florestan free and gives orders for Pizarro to take his place in the dungeon (Chorus and Soloists: "0 Gott! 0 welch ein Augenblick!"). Leonore and Florestan plead for mercy to be shown him. Prisoners and people extol Leonore's marital devotion (Tutti: "Wer ein holdes Weib errungen").
Michael Schmitz (Translation: Gail Schamberger)
Broadcast