Main content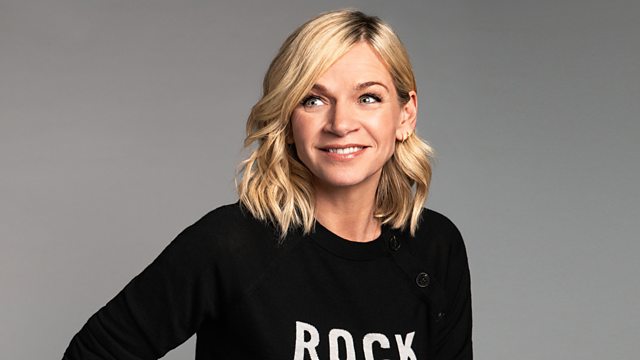 Mick Jagger and Jimmy Page
Wake up and embrace the day with Zoe Ball and the team. Mick Jagger and Jimmy Page are on the line with a world exclusive first play of long-lost Rolling Stones record, Scarlet.
Wake up and embrace the day with Zoe Ball! Two of rock 'n' roll's biggest legends, Mick Jagger and Jimmy Page, give Zoe the exclusive first play of Scarlet, a long lost Rolling Stones record recorded with Led Zeppelin's Jimmy Page in October 1974.
BBC Good Food Editor Cassie Best shares some of her top trifle tips.
Plus it's The Why Workshop, and Zoe quizzes the QI Elves with more wonders and ponders, including your questions about bubbles and our calendar months.
Along with Jason K on news and Richie Anderson on travel, Zoe and the team have the best start to your morning. With celeb guests, quizzes, headlines, tunes chosen by listeners and more music than you can shake a glitterball at!
There's also a Pause For Thought from writer Sarah Joseph and listeners on the line as Zoe entertains the nation with fun for the family!
Last on

Pause For Thought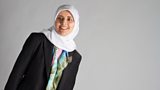 From Sarah Joseph, Editor of a Muslim lifestyle magazine: 
My son graduated last week. He officially has a Masters in Architecture. It was a long journey – a three year undergraduate course, a year in industry, two years back at university for his Masters. Six years in total, let alone the 14 years of schooling before that! This momentous culmination of twenty years of education took place in an online video call in his bedroom – such is the experience of Graduation in Lockdown. Covid-19 has caused endless loss: lives, health, jobs, as well as mental-wellbeing, and not forgetting the loss of thousands of life's special moments: weddings, new-borns, even funerals! For us, I am truly grateful for all that our family have been blessed with. 
Our circumstances meant we began preparing in February, and were fully locked down in early March. And although, we have had to maintain strict levels of isolation, we have a garden which we tend, and a house large enough for us to all have our space. In fact, I have barely seen my son recently – despite being in the same house, in Lockdown… but he has been camped out in his room for three months working on his final project, all tutorials and presentations done online. But his work paid off – and now it is time to celebrate…. Yet, this momentous moment has passed so quietly. And it is not the only one – my daughter turned 21 in April. I grew up considering 21 a right of passage – yet it passed without any fanfare. And that is what I find with the whole current situation… It has turned exceptional situations like graduations into mere passing moments. 
And mere passing moments like shopping for food into exceptional situations! Ultimately, we hope to celebrate his graduation, the missed birthdays, the missed religious festivals, and so much more. However, there are also deep questions to be answered. Why do I think shopping for food is mere normality? Actually, it is a privilege – and one which many in the world never enjoy. Given, everything has been turned on its head, and the things we normally take for granted - our basic human needs for shelter and food – have been brought into stark focus, we have been given the chance to truly value the everyday. Covid 19 has provided us with a heightened experience, a chance to work out what is important to us, and what isn't. This crisis will pass, because everything passes… But I do hope that the positive transformation that have taken place amidst the pain, will enable a richer future for us all. One in which we have a profound sense of gratitude for the everyday, as well as the opportunity to celebrate the momentous. And in that vein – I'd like to say a very public "welldone" to my son. You did good Hasan!
Broadcast