Main content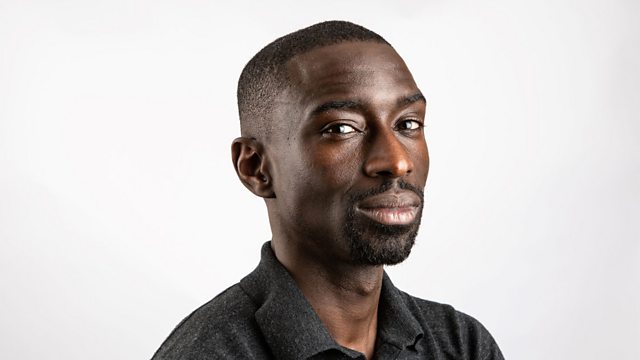 The language of power and inequality in education and leadership
Teacher Jeffrey Boakye talks with educator Iesha Small about the language of power in education and leadership, and whether they've both learned to speak 'straight white male'.
Teacher and writer Jeffrey Boakye, sitting in for Michael Rosen, talks with charity strategist, writer and educator Iesha Small. They explore the language of power and inequality in modern education and leadership, and whether they've both learned to speak 'straight white male'. They also look at the ways in which words that are seemingly innocuous and commonly used in schools conceal deep social inequities, such as the word 'disadvantaged'.
Producer Beth O'Dea. Photo copyright: Antonio Olmos
More about Jeffrey Boakye:
Jeffrey Boakye is an author, commentator, writer and English teacher. He has a particular interest in issues surrounding education, race and popular culture.
Jeffrey, originally from Brixton in London, has taught English to 11- to 18-year-olds since 2007.  He began teaching in West London, moved to East London where he was Head of English, and then moved on to Yorkshire where he now lives with his wife and two sons.
Jeffrey started writing his first book, Hold Tight, in 2015 when cradling his first born son in the early hours. Hold Tight was published in 2017 and is recognised as one of the first seminal books on grime music. He started writing his second book, Black, Listed, when cradling his second born son in the early hours. Published in 2019, Black, Listed was praised by David Lammy MP as 'a book that gives a voice to those whose experience is persistently defined, refined and denied by others'. Jeffrey's third book, What is Masculinity?, a book for children on masculinity, broke with tradition and was not written when cradling a newborn son.
You can listen to Jeffrey Boakye's conversation with Michael Rosen on Word of Mouth here:
https://www.bbc.co.uk/programmes/m0004l93
Iesha Small is a writer, speaker and charity strategist passionate about creating a fairer society.
Iesha is Head of Strategy and Policy at the youth charity YHA. She has 15 years' experience in the education sector as a teacher, governor and Innovation Lead at the Centre for Education and Youth think tank. She is passionate about using storytelling alongside research to create positive change and is the author of The Unexpected Leader.
She has written about education and society for The Guardian, been a columnist for Schools Week and contributed to books covering education, mental health, and gender identity. She splits her working week between YHA, leadership development and storytelling. Her clients have included Chartered College of Teaching, The National Theatre, Teach First and BBC Radio 4.
Last on
Broadcasts